From our private database of 26,900+ case briefs...
Gallant Ins. Co. v. Isaac
Indiana Court of Appeals
732 N.E.2d 1262 (Ind. App. 2000)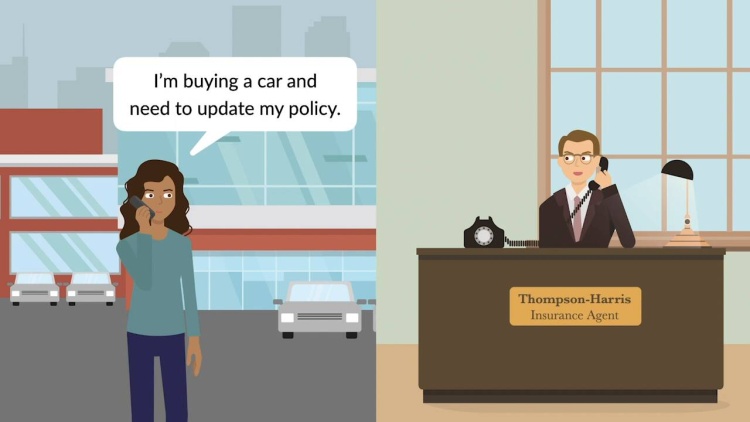 Facts
Christina Isaac (defendant) bought car insurance from Gallant Insurance Company (Gallant) (plaintiff) through an insurance agent, Thompson-Harris. Isaac's coverage was set to expire on December 2, 1994. On that date, Isaac traded for a new car and contacted Thompson-Harris about purchasing the full-coverage insurance required by her loan provider. Thompson-Harris indicated that the new coverage would immediately "bind" and that Isaac could come in on Monday, December 5 to make payment. Generally, Gallant's coverage became binding on a new policy when Thompson-Harris faxed or called in the necessary documents. Thompson-Harris had a "common practice" of orally telling clients that they had coverage before payment was made, though this technically violated Gallant's policy. The original policy provided that the agent was not authorized to "waive or change any part of the policy" without approval from Gallant. Thompson-Harris faxed in the policy change form on December 3, adding Isaac's new car and increasing the coverage. The form also included a notation that Isaac would make payment on Monday. On December 4, Isaac was in a car accident. The next day, Isaac paid the new insurance premiums and reported the accident. Thompson-Harris then filled out the official form notifying police that Isaac had coverage when the accident occurred. Gallant issued the new policy, which stated that coverage took effect on December 6. Gallant sued Isaac and Loretta Davis, who was also involved in the accident, seeking a declaratory judgment that the policy was not effective at the time of the accident and that it was not liable. Summary judgment was granted for the defendants, and Gallant appealed to the Indiana Court of Appeals.
Rule of Law
Issue
Holding and Reasoning

(Riley, J.)
What to do next…
Unlock this case brief with a free (no-commitment) trial membership of Quimbee.

You'll be in good company: Quimbee is one of the most widely used and trusted sites for law students, serving more than 541,000 law students since 2011. Some law schools—such as Yale, Berkeley, and Northwestern—even subscribe directly to Quimbee for all their law students.

Unlock this case brief

Read our student testimonials

Learn more about Quimbee's unique (and proven) approach to achieving great grades at law school.

Quimbee is a company hell-bent on one thing: helping you get an "A" in every course you take in law school, so you can graduate at the top of your class and get a high-paying law job. We're not just a study aid for law students; we're the study aid for law students.

Learn about our approach

Read more about Quimbee
Here's why 541,000 law students have relied on our case briefs:
Written by law professors and practitioners, not other law students. 26,900 briefs, keyed to 983 casebooks. Top-notch customer support.
The right amount of information, includes the facts, issues, rule of law, holding and reasoning, and any concurrences and dissents.
Access in your classes, works on your mobile and tablet. Massive library of related video lessons and high quality multiple-choice questions.
Easy to use, uniform format for every case brief. Written in plain English, not in legalese. Our briefs summarize and simplify; they don't just repeat the court's language.