From our private database of 22,300+ case briefs...
Horne v. Flores
United States Supreme Court
557 U.S. 433 (2009)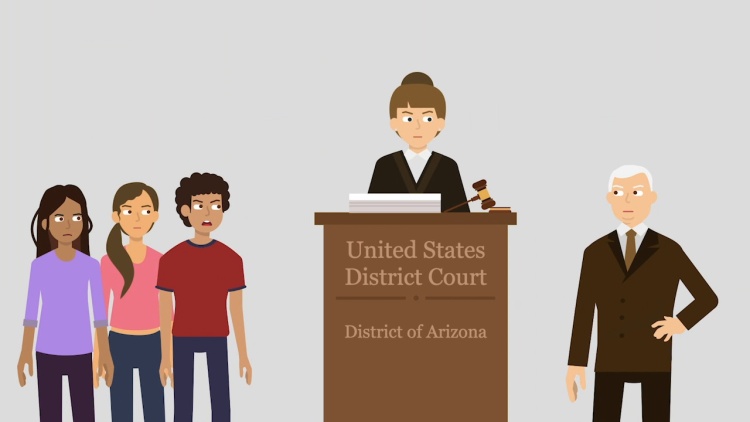 Facts
Students in the English Language-Lerner (ELL) program sued the Nogales Unified School District (Nogales) in federal court. The students sought a declaratory judgment that the State of Arizona, its Board of Education, and the Superintendent of Public Instruction (defendants) had violated the Equal Educational Opportunities Act of 1974 (EEOA), 20 U.S.C. § 1730(f), which required it to take appropriate steps to "overcome language barriers that impede equal participation by" ELL students. After protracted litigation, the district court held that the defendants had violated the EEOA by arbitrarily allotting insufficient funding for ELL programs and entered a declaratory judgment. The district court ordered Nogales to take steps to fix the problem, and the order was later extended to the rest of Arizona. Subsequent orders followed, state legislators intervened, and Congress passed the No Child Left Behind Act of 2001 (NCLB, 20 U.S.C. § et seq. The defendants never appealed, but did seek relief from the judgment on the ground that its continued enforcement was unequitable under Federal Rule of Civil Procedure 60(b)(5). The district court initially denied the motion without addressing the FRCP 60(B)(5) claim, but the court of appeals remanded to determine whether relief should be granted. The district court refused, because the defendants still had not allocated adequate funds to the ELL program. The court of appeals affirmed, noting that (1) Arizona had improved, (2) but 60(b)(5) relief was not a substitute for appeal, and (3) the defendants failed to satisfy the district court order demanding adequate funding. The defendants' petitioned the United States Supreme Court for certiorari, which was granted.
Rule of Law
Issue
Holding and Reasoning

(Alito, J.)
Dissent
(Breyer, J.)
What to do next…
Unlock this case brief with a free (no-commitment) trial membership of Quimbee.

You'll be in good company: Quimbee is one of the most widely used and trusted sites for law students, serving more than 518,000 law students since 2011. Some law schools—such as Yale, Berkeley, and Northwestern—even subscribe directly to Quimbee for all their law students.

Unlock this case brief

Read our student testimonials

Learn more about Quimbee's unique (and proven) approach to achieving great grades at law school.

Quimbee is a company hell-bent on one thing: helping you get an "A" in every course you take in law school, so you can graduate at the top of your class and get a high-paying law job. We're not just a study aid for law students; we're the study aid for law students.

Learn about our approach

Read more about Quimbee
Here's why 518,000 law students have relied on our case briefs:
Written by law professors and practitioners, not other law students. 22,300 briefs, keyed to 984 casebooks. Top-notch customer support.
The right amount of information, includes the facts, issues, rule of law, holding and reasoning, and any concurrences and dissents.
Access in your classes, works on your mobile and tablet. Massive library of related video lessons and high quality multiple-choice questions.
Easy to use, uniform format for every case brief. Written in plain English, not in legalese. Our briefs summarize and simplify; they don't just repeat the court's language.