From our private database of 22,300+ case briefs...
Hynansky v. Vietri
Delaware Court of Chancery
2003 WL 21976031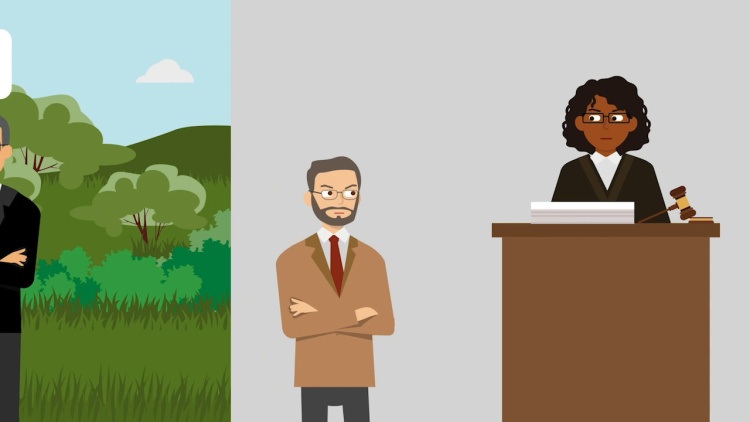 Facts
In 1988, John Hynansky (plaintiff) and Albert Vietri (defendant) undertook a business venture together to purchase and develop a parcel of land. As part of the closing on the purchase of the property, Hynansky and Albert signed a document labeled "Partnership Agreement" which purported to establish a partnership named JHV Associates. The agreement designated the two parties as partners, stated that it was formed under the Delaware Uniform Partnership Law, and provided that separate capital accounts would be maintained for each partner. Zoning issues prevented Hynansky and Vietri from developing the property after the purchase as they hoped. In 1994, they sold the property at a substantial loss. Hynansky sued Vietri for Vietri's unpaid initial capital contribution and for Vietri's pro rata share of the business's losses. Vietri argued that he did not intend to form a partnership or know that a partnership was being created. He stated he did not read the agreement and was misled by his attorney, who told him that a limited liability entity was being created. He did not believe he would become an equity participant until the parcel was successfully rezoned. He also alleged that Hynansky treated the entity's assets as his own for tax purposes, and that Hynansky elsewhere referred to the entity as a corporation. Hynansky moved for summary judgment.
Rule of Law
Issue
Holding and Reasoning

(Noble, J.)
What to do next…
Unlock this case brief with a free (no-commitment) trial membership of Quimbee.

You'll be in good company: Quimbee is one of the most widely used and trusted sites for law students, serving more than 517,000 law students since 2011. Some law schools—such as Yale, Berkeley, and Northwestern—even subscribe directly to Quimbee for all their law students.

Unlock this case brief

Read our student testimonials

Learn more about Quimbee's unique (and proven) approach to achieving great grades at law school.

Quimbee is a company hell-bent on one thing: helping you get an "A" in every course you take in law school, so you can graduate at the top of your class and get a high-paying law job. We're not just a study aid for law students; we're the study aid for law students.

Learn about our approach

Read more about Quimbee
Here's why 517,000 law students have relied on our case briefs:
Written by law professors and practitioners, not other law students. 22,300 briefs, keyed to 984 casebooks. Top-notch customer support.
The right amount of information, includes the facts, issues, rule of law, holding and reasoning, and any concurrences and dissents.
Access in your classes, works on your mobile and tablet. Massive library of related video lessons and high quality multiple-choice questions.
Easy to use, uniform format for every case brief. Written in plain English, not in legalese. Our briefs summarize and simplify; they don't just repeat the court's language.