From our private database of 30,500+ case briefs...
In re Estate of Kurrelmeyer
Vermont Supreme Court
895 A.2d 207 (2006)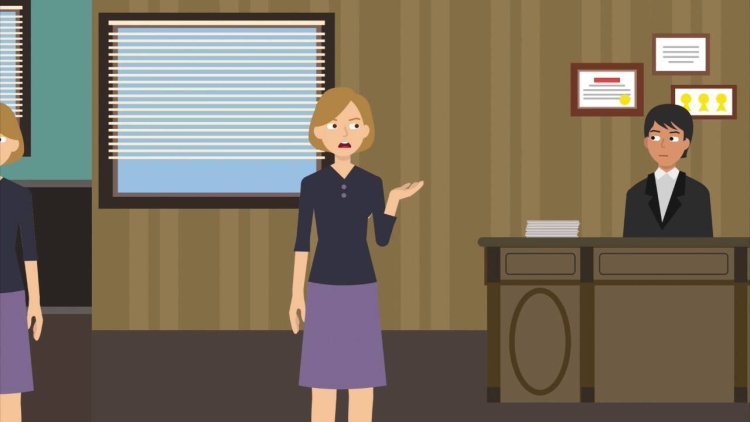 Facts
While competent, Louis Kurrelmeyer executed a durable power of attorney appointing his wife, Martina Kurrelmeyer (defendant) as an attorney-in-fact and providing her with broad powers, including, inter alia, the power to convey his real estate into a trust, execute "trust instruments," and "convey any real estate." The power of attorney limited gift giving to $10,000 per year per donee. When Louis was no longer competent about a year before his death, Martina, acting as Louis' attorney-in-fact, executed an inter vivos trust and transferred some of Louis' real estate (the Clearwater property) into the trust. Under the terms of the trust, Martina gave herself broad control over the Clearwater property, including the right to sell the property and use the proceeds to buy another property, as well as the right to receive the trust income and any principle required for her support and maintenance. By contrast, Louis' will left the Clearwater property to Martina as a life estate and the remainder to his children. After Louis' death, Martina was appointed executor and Louis, Jr. challenged Martina's authority to execute the trust and convey the Clearwater property into the trust. Louis, Jr. asked the court to distribute the Clearwater property according to terms of the will rather than the trust. The probate court held that the trust was valid and the children appealed to the superior court. Martina moved for summary judgment in the superior court on the basis of her authority under the power of attorney. The children made three arguments in response: (1) that the power of attorney did not authorize creation of the trust, (2) that Martina violated her fiduciary duty because she engaged in self-dealing, and (3) that the transfer of the Clearwater property violated the provision in the power of attorney limiting gift-giving. The superior court granted the children's motion for summary judgment and Martina appealed to the Vermont Supreme Court, asserting that the power of attorney authorized the trust and conveyance of the property. In opposing this argument, the children asserted alternatively that the power to create a trust is personal and cannot be delegated under a power of attorney.
Rule of Law
Issue
Holding and Reasoning

(Burgess, J.)
What to do next…
Unlock this case brief with a free (no-commitment) trial membership of Quimbee.

You'll be in good company: Quimbee is one of the most widely used and trusted sites for law students, serving more than 551,000 law students since 2011. Some law schools—such as Yale, Berkeley, and Northwestern—even subscribe directly to Quimbee for all their law students.

Unlock this case brief

Read our student testimonials

Learn more about Quimbee's unique (and proven) approach to achieving great grades at law school.

Quimbee is a company hell-bent on one thing: helping you get an "A" in every course you take in law school, so you can graduate at the top of your class and get a high-paying law job. We're not just a study aid for law students; we're the study aid for law students.

Learn about our approach

Read more about Quimbee
Here's why 551,000 law students have relied on our case briefs:
Written by law professors and practitioners, not other law students. 30,500 briefs, keyed to 984 casebooks. Top-notch customer support.
The right amount of information, includes the facts, issues, rule of law, holding and reasoning, and any concurrences and dissents.
Access in your classes, works on your mobile and tablet. Massive library of related video lessons and high quality multiple-choice questions.
Easy to use, uniform format for every case brief. Written in plain English, not in legalese. Our briefs summarize and simplify; they don't just repeat the court's language.