From our private database of 22,300+ case briefs...
In re Katrina Canal Breaches Litigation
United States Court of Appeals for the Fifth Circuit
495 F.3d 191 (2007)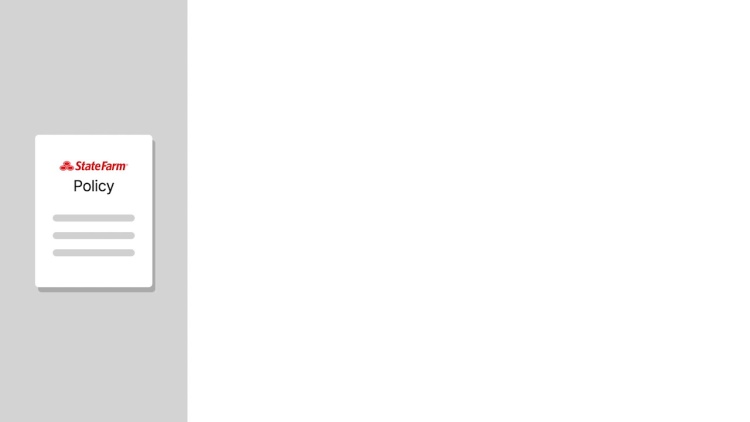 Facts
On August 29, 2005, Hurricane Katrina hit New Orleans, Louisiana, and caused significant water damage to most of the city. This litigation represents over forty separate suits by plaintiffs suing their insurance companies. All plaintiffs hold insurance policies with "flood exclusions." Hanover Insurance Company (Hanover), Standard Fire Insurance Company (Standard Fire), and Unitrin Preferred Insurance Company (Unitrin) (defendants) provide insurance coverage to most of the plaintiffs (collectively, Vanderbook plaintiffs). These policies exclude coverage for "Water Damage, meaning:…Flood, surface water, waves, tidal water, over-flow of a body of water, or spray from any of these, whether or not driven by wind…" Mary Jane Silva (plaintiff) and Robert G. Harvey, Sr. (plaintiff) were insured by State Farm Fire and Casualty Company ("State Farm"). State Farm provided a similar insurance policy and flood exclusion to that provided by Hanover, Standard Fire, and Unitrin. The only difference is that State Farm prefaced its flood exclusion by saying that the exclusion applied to water damage arising "from natural or external forces." After Hurricane Katrina, Hanover, Standard Fire, Unitrin, and State Farm denied coverage to the plaintiffs holding policies with flood exclusions. The Vanderbrook plaintiffs, Silva, and Harvey brought suit against Hanover, Standard Fire, Unitrin, and State Farm in federal district court, seeking to enforce their insurance policies. The plaintiffs argued that the term "flood" was ambiguous in their insurance policies. The plaintiffs argued that because the water damage was caused by an inundation of water from canals due to the breaking of man-made levees during Hurricane Katrina, the damage should not be considered the result of a "flood" and should thus be covered by their insurance companies. The district court held that the term "flood" in the Hanover, Standard Fire, and Unitrin policies was ambiguous as it could be interpreted as referring to water damage from either natural or unnatural causes. The district judge held that these different types of "floods" should be treated differently and based on the ambiguity in the insurance policies, denied the motions to dismiss of Hanover, Standard Fire, Unitrin. The district judge did not find ambiguity, however in State Farm's flood exclusion policy because of its lead-in statement saying that the exclusion applied to damage from "natural or external forces." The district judge granted State Farm's motion to dismiss. All plaintiffs appealed.
Rule of Law
Issue
Holding and Reasoning

(King, J.)
What to do next…
Unlock this case brief with a free (no-commitment) trial membership of Quimbee.

You'll be in good company: Quimbee is one of the most widely used and trusted sites for law students, serving more than 518,000 law students since 2011. Some law schools—such as Yale, Berkeley, and Northwestern—even subscribe directly to Quimbee for all their law students.

Unlock this case brief

Read our student testimonials

Learn more about Quimbee's unique (and proven) approach to achieving great grades at law school.

Quimbee is a company hell-bent on one thing: helping you get an "A" in every course you take in law school, so you can graduate at the top of your class and get a high-paying law job. We're not just a study aid for law students; we're the study aid for law students.

Learn about our approach

Read more about Quimbee
Here's why 518,000 law students have relied on our case briefs:
Written by law professors and practitioners, not other law students. 22,300 briefs, keyed to 984 casebooks. Top-notch customer support.
The right amount of information, includes the facts, issues, rule of law, holding and reasoning, and any concurrences and dissents.
Access in your classes, works on your mobile and tablet. Massive library of related video lessons and high quality multiple-choice questions.
Easy to use, uniform format for every case brief. Written in plain English, not in legalese. Our briefs summarize and simplify; they don't just repeat the court's language.