From our private database of 28,700+ case briefs...
Kambat v. St. Francis Hosp.
Court of Appeals of New York
678 N.E.2d 456 (1997)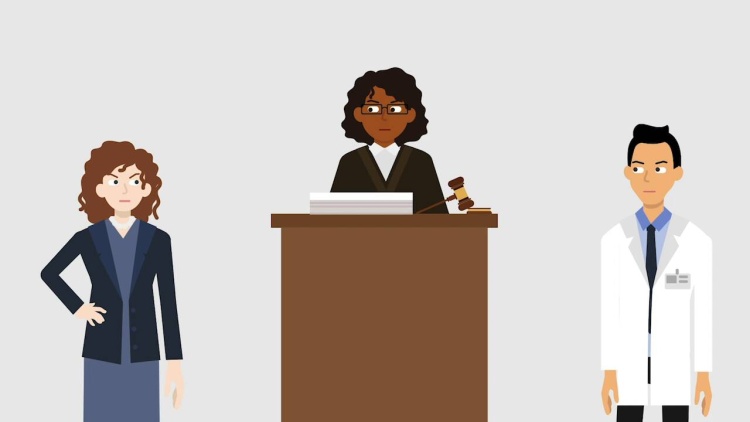 Facts
In August 1986, Florence Fenzel underwent a hysterectomy performed by Dr. Ralph Sperrazza (defendant) at St. Francis Hospital (St. Francis) (defendant). Prior to the operation, during which Fenzel was unconscious, 10 laparotomy pads were marked and made available for the surgeon's use. Sperrazza placed several of the pads in Fenzel's peritoneal cavity, next to her bowel, during the procedure. Some time after the surgery, Fenzel began to experience stomach pain. On November 30, 1986, an x-ray showed a foreign object in her abdomen. On December 5, the object was removed: it was a laparotomy pad measuring 18-by-18 inches. Fenzel died on December 29 from infection. Her husband and children (plaintiffs) sued Sperrazza and St. Francis for medical malpractice in a New York state court. At trial, plaintiffs presented evidence of the similarity in size and type between the pad found in Fenzel and those used in her surgery. They also provided evidence that such pads were placed only in operating rooms. Their experts testified as to the pad's location in Fenzel's bowel and how it brought about her death. In opposition, defendants testified that all pads were properly accounted for after the surgery. They further testified that pads were frequently left in places accessible to patients, and their experts opined that Fenzel had swallowed a pad. Plaintiffs' experts, in response, stated that it would be physically impossible for Fenzel to have swallowed a pad and for it to have ended up in her bowel if she had swallowed it. The trial court denied plaintiffs' request that the jury be given an instruction on res ipsa loquitur. The jury found in favor of defendants. A divided panel of the Appellate Division affirmed. Plaintiffs appealed.
Rule of Law
Issue
Holding and Reasoning

(Kaye, C.J.)
What to do next…
Unlock this case brief with a free (no-commitment) trial membership of Quimbee.

You'll be in good company: Quimbee is one of the most widely used and trusted sites for law students, serving more than 546,000 law students since 2011. Some law schools—such as Yale, Berkeley, and Northwestern—even subscribe directly to Quimbee for all their law students.

Unlock this case brief

Read our student testimonials

Learn more about Quimbee's unique (and proven) approach to achieving great grades at law school.

Quimbee is a company hell-bent on one thing: helping you get an "A" in every course you take in law school, so you can graduate at the top of your class and get a high-paying law job. We're not just a study aid for law students; we're the study aid for law students.

Learn about our approach

Read more about Quimbee
Here's why 546,000 law students have relied on our case briefs:
Written by law professors and practitioners, not other law students. 28,700 briefs, keyed to 984 casebooks. Top-notch customer support.
The right amount of information, includes the facts, issues, rule of law, holding and reasoning, and any concurrences and dissents.
Access in your classes, works on your mobile and tablet. Massive library of related video lessons and high quality multiple-choice questions.
Easy to use, uniform format for every case brief. Written in plain English, not in legalese. Our briefs summarize and simplify; they don't just repeat the court's language.