Lochner v. New York
United States Supreme Court
198 U.S. 45 (1905)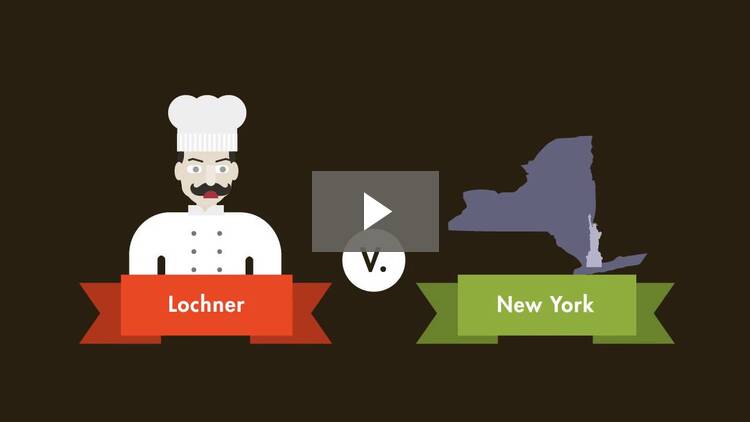 ---
Facts
In 1896, the New York legislature enacted the Bakershop Act which limited the hours bakers were permitted to work to no more than ten per day. Joseph Lochner (defendant) owned a bakery in New York (plaintiff) and was fined twice under the law for overworking an employee. His conviction was upheld in the Appellate Division of the New York Supreme Court, and was affirmed in the New York Court of Appeals. The United States Supreme Court granted certiorari.
Rule of Law
Issue
Holding and Reasoning
(Peckham, J.)
The holding and reasoning section includes:
A "yes" or "no" answer to the question framed in the issue section;
A summary of the majority or plurality opinion, using the CREAC method; and
The procedural disposition (e.g. reversed and remanded, affirmed, etc.).
To access this section, start your 7-day free trial of Quimbee for Law Students.
Dissent
(Holmes, J.)
Dissent
(Harlan, J.)