From our private database of 22,300+ case briefs...
McQuirter v. State
Alabama Court of Appeals
37 Ala. App. 707, 63 So.2d 388 (1953)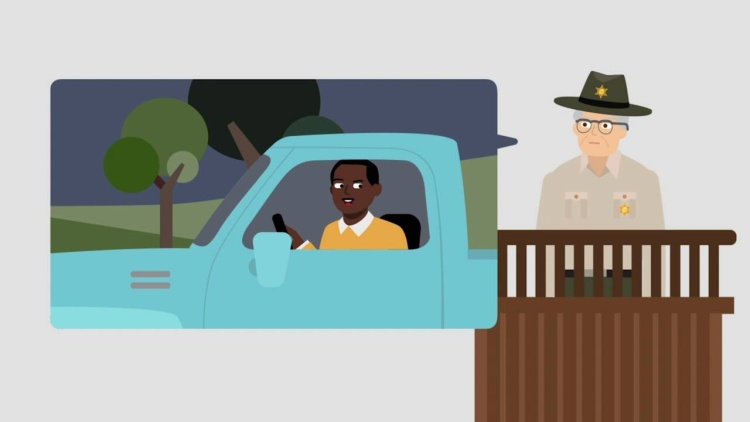 Facts
Around 8:00 p.m., Mrs. Allen, a white woman, was walking home from a restaurant with her children when she passed McQuirter (defendant), a black man, sitting in a truck. As she passed by, McQuirter said something unintelligible to Allen, got out of the truck, and began walking behind her down the street. Shortly thereafter, Allen turned into a friend's driveway and McQuirter walked passed her to the end of a street where he leaned against a stop sign. After about 30 minutes, Allen saw McQuirter walk back towards the truck and Allen went home. McQuirter was later arrested for attempt to commit an assault with the intent to rape. At trial, the chief of police testified that McQuirter told him he had "made up his mind that he was going to get the first woman who walked by…carry her to the cotton patch and if she hollered he was going to kill her." McQuirter testified that he was sitting in the truck when he decided to go to the "Front"—the black section of town—to look for a colleague. McQuirter started walking up the street when he saw Allen and the children. Once McQuirter reached the intersection, he testified that he sat there for a few minutes, decided to go to the Front, stayed at the Front for about 30 minutes and then came back to the truck. McQuirter denied that he was following Allen for any illegal purpose or to do her any harm. McQuirter was convicted of attempt to commit an assault with the intent to rape and he appealed, arguing that the trial court erred in refusing the general affirmative charge and in denying his motion for a new trial on the ground that the verdict was contrary to the evidence.
Rule of Law
Issue
Holding and Reasoning

(Price, J.)
What to do next…
Unlock this case brief with a free (no-commitment) trial membership of Quimbee.

You'll be in good company: Quimbee is one of the most widely used and trusted sites for law students, serving more than 518,000 law students since 2011. Some law schools—such as Yale, Berkeley, and Northwestern—even subscribe directly to Quimbee for all their law students.

Unlock this case brief

Read our student testimonials

Learn more about Quimbee's unique (and proven) approach to achieving great grades at law school.

Quimbee is a company hell-bent on one thing: helping you get an "A" in every course you take in law school, so you can graduate at the top of your class and get a high-paying law job. We're not just a study aid for law students; we're the study aid for law students.

Learn about our approach

Read more about Quimbee
Here's why 518,000 law students have relied on our case briefs:
Written by law professors and practitioners, not other law students. 22,300 briefs, keyed to 984 casebooks. Top-notch customer support.
The right amount of information, includes the facts, issues, rule of law, holding and reasoning, and any concurrences and dissents.
Access in your classes, works on your mobile and tablet. Massive library of related video lessons and high quality multiple-choice questions.
Easy to use, uniform format for every case brief. Written in plain English, not in legalese. Our briefs summarize and simplify; they don't just repeat the court's language.