From our private database of 22,300+ case briefs...
Meehan v. Shaughnessy
Supreme Judicial Court of Massachusetts
535 N.E.2d 1255 (1989)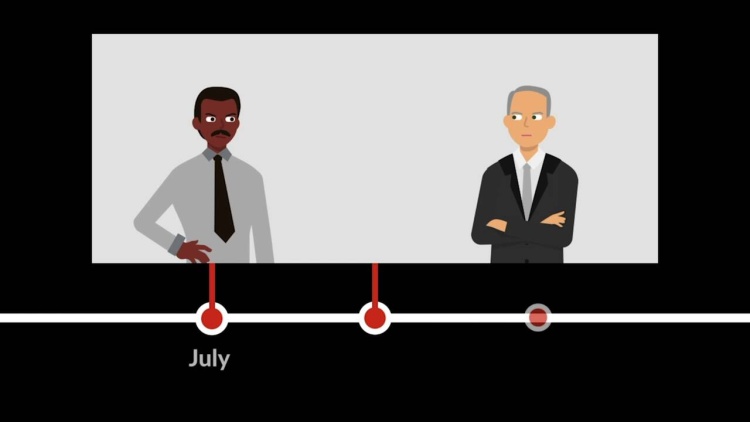 Facts
Meehan and Boyle (plaintiffs), disgruntled partners in the law firm of Parker, Coulter, Daley & White (Parker Coulter) (defendants), decided to quit that firm and form their own legal partnership. Meehan and Boyle were subject to a Parker Coulter partnership agreement which provided that partners leaving the firm could, for a fee, take clients who they themselves had originated, subject to the right of the clients to remain at Parker Coulter. While still employed at Parker Coulter, Meehan and Boyle secretly began preparing to take some clients with them. Meehan met with a big client to discuss transferring that client's business to the new firm. Boyle prepared form letters on Parker Coulter letterhead addressed to a number of clients, inviting them to become clients of the new firm. During Meehan and Boyle's last few months at Parker Coulter, various partners asked them if they were planning to leave. Meehan and Boyle denied their intentions, preferring to wait until the end of the year to give Parker Coulter one month's notice of their resignation. Almost immediately after tendering his resignation, Boyle sent his solicitation letters to selected Parker Coulter clients, and contacted attorneys who could refer additional clients to the new firm. The Parker Coulter partners asked Boyle for a list of clients he and Meehan planned to take with them, so they could inform the clients that they could stay with Parker Coulter if they wished. Boyle waited several weeks to provide that list. Meanwhile, Meehan and Boyle obtained authorizations from many Parker Coulter clients, agreeing to become clients of the new firm. After leaving Parker Coulter, Meehan and Boyle sued their former firm for compensation they claimed was unfairly withheld from them. Parker Coulter filed a counterclaim alleging that Meehan and Boyle had breached their fiduciary duty by unfairly acquiring consent from clients to remove cases from Parker Coulter. The trial court found in favor of Meehan and Boyle and denied Parker Coulter's counterclaim.
Rule of Law
Issue
Holding and Reasoning

(Hennessey, C.J.)
What to do next…
Unlock this case brief with a free (no-commitment) trial membership of Quimbee.

You'll be in good company: Quimbee is one of the most widely used and trusted sites for law students, serving more than 518,000 law students since 2011. Some law schools—such as Yale, Berkeley, and Northwestern—even subscribe directly to Quimbee for all their law students.

Unlock this case brief

Read our student testimonials

Learn more about Quimbee's unique (and proven) approach to achieving great grades at law school.

Quimbee is a company hell-bent on one thing: helping you get an "A" in every course you take in law school, so you can graduate at the top of your class and get a high-paying law job. We're not just a study aid for law students; we're the study aid for law students.

Learn about our approach

Read more about Quimbee
Here's why 518,000 law students have relied on our case briefs:
Written by law professors and practitioners, not other law students. 22,300 briefs, keyed to 984 casebooks. Top-notch customer support.
The right amount of information, includes the facts, issues, rule of law, holding and reasoning, and any concurrences and dissents.
Access in your classes, works on your mobile and tablet. Massive library of related video lessons and high quality multiple-choice questions.
Easy to use, uniform format for every case brief. Written in plain English, not in legalese. Our briefs summarize and simplify; they don't just repeat the court's language.