From our private database of 28,700+ case briefs...
Mohr v. Grantham
Washington Supreme Court
262 P.3d 490 (2011)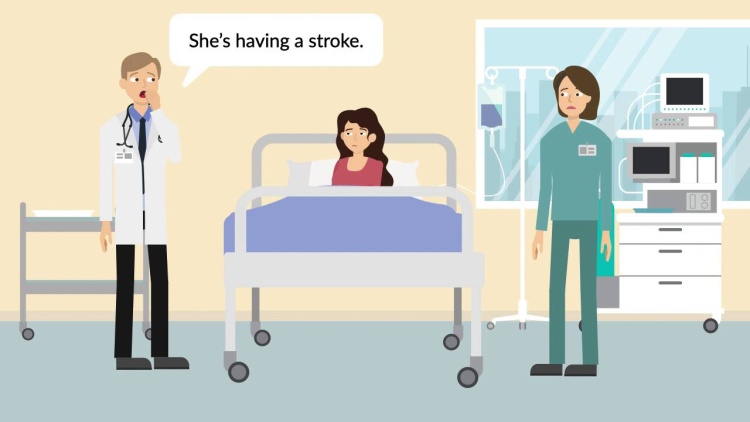 Facts
Linda Mohr (plaintiff) suffered a neurological medical event that caused her to drive her vehicle into a utility pole. Mrs. Mohr was taken by ambulance to the Kadlec Medical Center (KMC) emergency room. While at KMC, Mrs. Mohr was treated by Dr. Dale Grantham (defendant). Dr. Grantham ordered several neurological tests to be administered to Mrs. Mohr. The results of the tests were normal. However, Mrs. Mohr was observed to have neurological symptoms, including being wobbly on her feet and having severe pain. Dr. Grantham informed one of Mrs. Mohr's physician sons by telephone that he would carry out another neurological assessment before discharging her but never did. Instead, Dr. Grantham prescribed a narcotic and sent Mrs. Mohr home with her husband without being provided with any discharge instructions. At that point, Mrs. Mohr was unable to walk herself to her front door. A couple of days later, Mrs. Mohr was again transported to KMC by ambulance. Throughout the day, the Mohrs' physician sons attempted to convince KMC doctors to order further tests with only limited success. Mrs. Mohr suffered permanent brain damage. The Mohrs filed suit against KMC, Dr. Grantham, and others (collectively Defendants) for negligence. At trial, the Mohrs argued that Defendants' negligence severely diminished Mrs. Mohr's chance of recovery. The trial court granted Defendants' motion for summary judgment on the ground that the Mohrs failed to show "but for" causation. The Mohrs appealed. The Washington Supreme Court granted certiorari to review.
Rule of Law
Issue
Holding and Reasoning

(Owens, J.)
Dissent
(Madsen, C.J.)
What to do next…
Unlock this case brief with a free (no-commitment) trial membership of Quimbee.

You'll be in good company: Quimbee is one of the most widely used and trusted sites for law students, serving more than 546,000 law students since 2011. Some law schools—such as Yale, Berkeley, and Northwestern—even subscribe directly to Quimbee for all their law students.

Unlock this case brief

Read our student testimonials

Learn more about Quimbee's unique (and proven) approach to achieving great grades at law school.

Quimbee is a company hell-bent on one thing: helping you get an "A" in every course you take in law school, so you can graduate at the top of your class and get a high-paying law job. We're not just a study aid for law students; we're the study aid for law students.

Learn about our approach

Read more about Quimbee
Here's why 546,000 law students have relied on our case briefs:
Written by law professors and practitioners, not other law students. 28,700 briefs, keyed to 983 casebooks. Top-notch customer support.
The right amount of information, includes the facts, issues, rule of law, holding and reasoning, and any concurrences and dissents.
Access in your classes, works on your mobile and tablet. Massive library of related video lessons and high quality multiple-choice questions.
Easy to use, uniform format for every case brief. Written in plain English, not in legalese. Our briefs summarize and simplify; they don't just repeat the court's language.