From our private database of 28,500+ case briefs...
Morrison v. Bare
Ohio Court of Appeals
No. 23667, 2007 WL 4415307 (2007)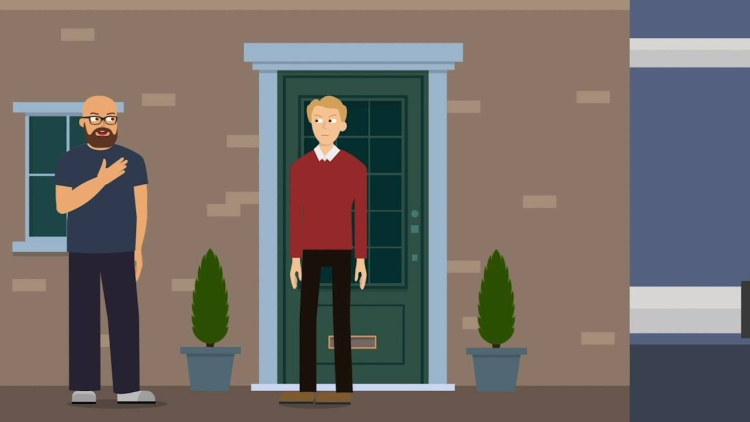 Facts
Jack Morrison (plaintiff) was looking into buying a house that Jonas Bare (defendant) owned. When inspecting the house, Morrison noticed a sticker on the furnace that stated that the furnace had a cracked heat exchanger. Bare stated that the furnace had been repaired recently, although he did not specifically mention the heat exchanger. Morrison made an offer on the house, but in his offer he included a "Special Condition" that Bare give Morrison a copy of the furnace repair bill within 14 days of the offer. Bare gave Morrison the repair bill, but it contained nothing about the heat exchanger. Indeed, the heat exchanger had not been replaced. Morrison then stated that he would close on the house only if Bare replaced the furnace or reduced the purchase price. Bare refused and Morrison brought suit for breach of contract. Bare filed a motion for summary judgment, which the trial court granted. Morrison appealed.
Rule of Law
Issue
Holding and Reasoning

(Dickinson, J.)
What to do next…
Unlock this case brief with a free (no-commitment) trial membership of Quimbee.

You'll be in good company: Quimbee is one of the most widely used and trusted sites for law students, serving more than 545,000 law students since 2011. Some law schools—such as Yale, Berkeley, and Northwestern—even subscribe directly to Quimbee for all their law students.

Unlock this case brief

Read our student testimonials

Learn more about Quimbee's unique (and proven) approach to achieving great grades at law school.

Quimbee is a company hell-bent on one thing: helping you get an "A" in every course you take in law school, so you can graduate at the top of your class and get a high-paying law job. We're not just a study aid for law students; we're the study aid for law students.

Learn about our approach

Read more about Quimbee
Here's why 545,000 law students have relied on our case briefs:
Written by law professors and practitioners, not other law students. 28,500 briefs, keyed to 983 casebooks. Top-notch customer support.
The right amount of information, includes the facts, issues, rule of law, holding and reasoning, and any concurrences and dissents.
Access in your classes, works on your mobile and tablet. Massive library of related video lessons and high quality multiple-choice questions.
Easy to use, uniform format for every case brief. Written in plain English, not in legalese. Our briefs summarize and simplify; they don't just repeat the court's language.