From our private database of 30,500+ case briefs...
Murphy v. Holiday Inns, Inc.
Virginia Supreme Court
216 Va. 490, 219 S.E.2d 874 (1975)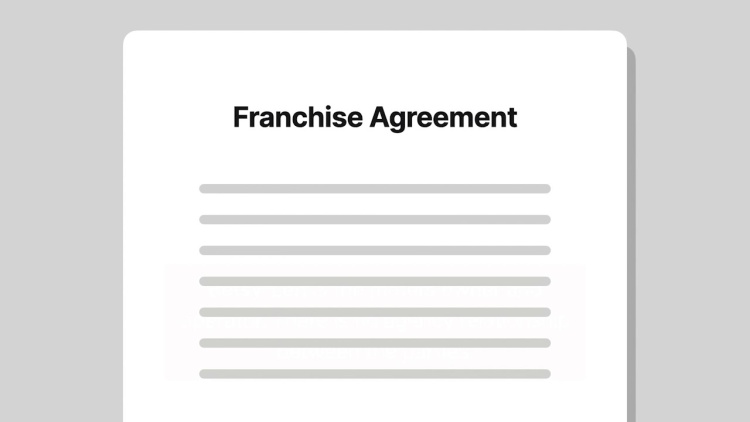 Facts
Murphy (plaintiff) sued Holiday Inns, Inc. (Holiday) (defendant) for injuries sustained from falling on a wet floor in a hotel which Murphy contended Holiday owned and operated. Holiday, which did not own the hotel, had a business relationship with the operator of the hotel, Betsy-Len Motor Corporation, pursuant to a franchise contract. The franchise contract enabled Betsy-Len to operate the hotel using Holiday's system of operation, including the use of Holiday's trade name, style, furnishings, advertising, etc. In pertinent part, the franchise contract required Betsy-Len to pay license fees, construct the hotel according to Holiday's specifications, promote the Holiday trade name, refrain from competitive hotel business, make quarterly reports to Holiday, and submit to Holiday's periodic inspections. The franchise agreement also contained a clause disclaiming an agency relationship. Holiday, contending that it had did not have a principal-agent relationship with Betsy-Len, denied liability. Holiday also filed a motion for summary judgment. The trial court agreed with Holiday, and granted the motion for summary judgment.
Rule of Law
Issue
Holding and Reasoning

(Knowles, J.)
What to do next…
Unlock this case brief with a free (no-commitment) trial membership of Quimbee.

You'll be in good company: Quimbee is one of the most widely used and trusted sites for law students, serving more than 551,000 law students since 2011. Some law schools—such as Yale, Berkeley, and Northwestern—even subscribe directly to Quimbee for all their law students.

Unlock this case brief

Read our student testimonials

Learn more about Quimbee's unique (and proven) approach to achieving great grades at law school.

Quimbee is a company hell-bent on one thing: helping you get an "A" in every course you take in law school, so you can graduate at the top of your class and get a high-paying law job. We're not just a study aid for law students; we're the study aid for law students.

Learn about our approach

Read more about Quimbee
Here's why 551,000 law students have relied on our case briefs:
Written by law professors and practitioners, not other law students. 30,500 briefs, keyed to 984 casebooks. Top-notch customer support.
The right amount of information, includes the facts, issues, rule of law, holding and reasoning, and any concurrences and dissents.
Access in your classes, works on your mobile and tablet. Massive library of related video lessons and high quality multiple-choice questions.
Easy to use, uniform format for every case brief. Written in plain English, not in legalese. Our briefs summarize and simplify; they don't just repeat the court's language.