Panama Refining Co. v. Ryan
United States Supreme Court
293 U.S. 388 (1935)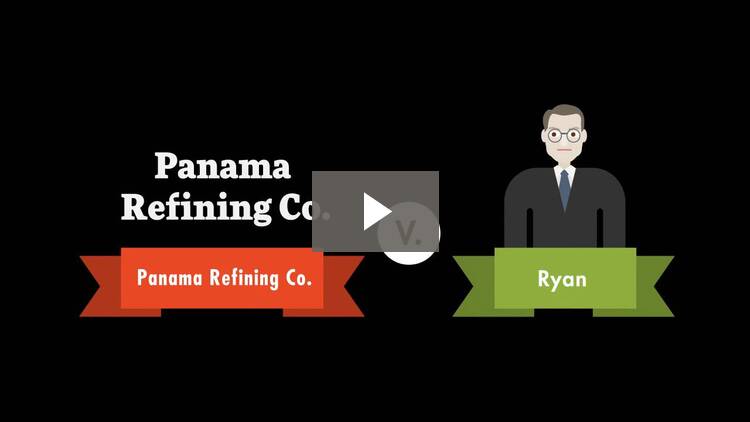 ---
Facts
A provision of the National Recovery Act (NRA) authorized the President to prohibit interstate and foreign transportation of petroleum produced in excess of limits set by states. In 1933, the President issued Executive Order No. 6199 which acted on this authority and prohibited petroleum transportation in accordance with the NRA. Panama Refining Co. (plaintiff) challenged the executive order by suing Ryan (defendant), the Secretary of the Interior, on the grounds that the NRA represented an unconstitutional delegation of legislative power to the President by Congress. The district court held the executive order was unconstitutional, but the court of appeals reversed. Panama Refining Co. appealed to the United States Supreme Court.
Rule of Law
Issue
Holding and Reasoning
(Hughes, C.J.)
The holding and reasoning section includes:
A "yes" or "no" answer to the question framed in the issue section;
A summary of the majority or plurality opinion, using the CREAC method; and
The procedural disposition (e.g. reversed and remanded, affirmed, etc.).
To access this section, start your 7-day free trial of Quimbee for Law Students.
Dissent
(Cardozo, J.)