From our private database of 28,700+ case briefs...
Pipher v. Parsell
Delaware Supreme Court 
930 A.2d 890 (2007)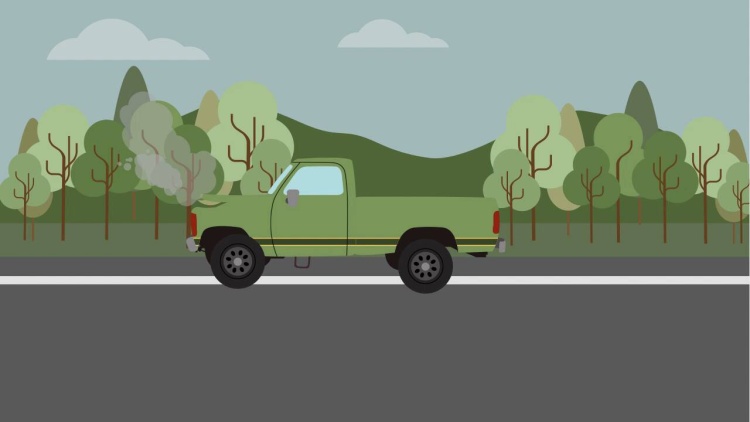 Facts
Pipher (plaintiff) was a passenger in Parsell's (defendant) truck along with another passenger, Beisel. All three were sitting on the front seat with Pipher in the middle. While traveling at a speed of 55 mph, Beisel unexpectedly grabbed the steering wheel and caused the truck to veer onto the shoulder of the road. Shocked and surprised, Parsell did not expect Beisel to grab the steering wheel a second time. Parsell did nothing in response to Beisel's actions. Approximately thirty seconds later, Beisel again grabbed the wheel, causing the truck to leave the road and strike a tree. Pipher was injured in the collision and sued Parsell for negligence. At trial, Parsell acknowledged that he could have warned Beisel not to take the wheel or threatened to remove him from the vehicle. The trial judge reasoned that a reasonable driver would not expect a passenger to grab the wheel a second time. Thus, the court held that Parsell had no duty to admonish Beisel for his actions. The trial court further held, as matter of law, that Parnell's failure to admonish Beisel could not be considered the proximate cause of Pipher's injuries. Accordingly, the trial court dismissed Pipher's claims. Pipher appealed to the Supreme Court of Delaware.
Rule of Law
Issue
Holding and Reasoning

(Holland, J.)
What to do next…
Unlock this case brief with a free (no-commitment) trial membership of Quimbee.

You'll be in good company: Quimbee is one of the most widely used and trusted sites for law students, serving more than 546,000 law students since 2011. Some law schools—such as Yale, Berkeley, and Northwestern—even subscribe directly to Quimbee for all their law students.

Unlock this case brief

Read our student testimonials

Learn more about Quimbee's unique (and proven) approach to achieving great grades at law school.

Quimbee is a company hell-bent on one thing: helping you get an "A" in every course you take in law school, so you can graduate at the top of your class and get a high-paying law job. We're not just a study aid for law students; we're the study aid for law students.

Learn about our approach

Read more about Quimbee
Here's why 546,000 law students have relied on our case briefs:
Written by law professors and practitioners, not other law students. 28,700 briefs, keyed to 983 casebooks. Top-notch customer support.
The right amount of information, includes the facts, issues, rule of law, holding and reasoning, and any concurrences and dissents.
Access in your classes, works on your mobile and tablet. Massive library of related video lessons and high quality multiple-choice questions.
Easy to use, uniform format for every case brief. Written in plain English, not in legalese. Our briefs summarize and simplify; they don't just repeat the court's language.