Plessy v. Ferguson
United States Supreme Court
163 U.S. 537 (1896)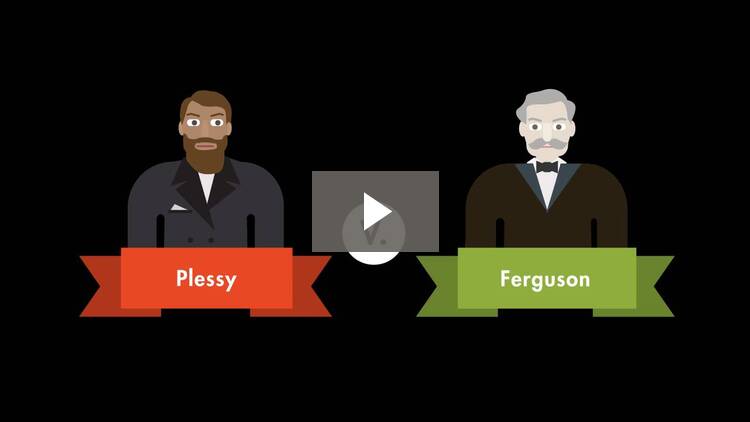 ---
Facts
In 1890, the State of Louisiana passed a law that provided for separate railway cars for Caucasian and African American persons. Plessy (defendant) was seven-eighths Caucasian and one-eighth African American, but was considered African American under Louisiana law. He challenged the law by taking a seat in a Caucasian railway car and was asked to move to the African American car by the conductor. When he refused, he was forcibly ejected and imprisoned. The Committee of Citizens originally brought suit on behalf of Plessy in Louisiana state court challenging his arrest and conviction. The presiding judge, Ferguson (plaintiff), held that Louisiana had a right to enact such legislation to regulate railway companies as long as those companies operated within the state's borders. Plessy then sought a writ of prohibition against Ferguson. The Committee of Citizens appealed on Plessy's behalf to the Louisiana Supreme Court, which upheld Judge Ferguson's ruling. The United States Supreme Court granted certiorari.
Rule of Law
Issue
Holding and Reasoning
(Brown, J.)
The holding and reasoning section includes:
A "yes" or "no" answer to the question framed in the issue section;
A summary of the majority or plurality opinion, using the CREAC method; and
The procedural disposition (e.g. reversed and remanded, affirmed, etc.).
To access this section, start your 7-day free trial of Quimbee for Law Students.
Dissent
(Harlan, J.)