Poe v. Ullman
United States Supreme Court
367 U.S. 497 (1961)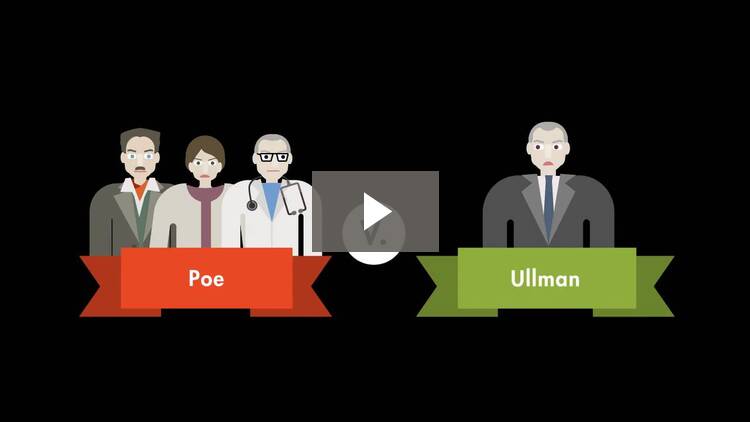 ---
Facts
This lawsuit against Ullman (defendant), attorney for the State of Connecticut, combined three separate actions, each challenging the constitutionality of Connecticut state statutes which prevented the use of contraceptive devices, even by married couples, and the giving of medical advice in the use of such devices. The first suit was brought by Paul and Pauline Poe (plaintiffs), a married couple that had experienced three previous pregnancies end in children born with severe birth defects and causing severe physical and emotional trauma to the plaintiffs. The Poes consulted with Dr. Buxton who suggested the use of contraceptive devices to prevent future pregnancies. The second suit was brought by Jane Doe (plaintiff), a married woman whose previous pregnancy had caused her extreme physical illness. She also consulted with Dr. Buxton who recommended she use contraceptive devices. The third suit was brought by Dr. Buxton (plaintiff) who sought declaratory relief on the grounds that the Connecticut statutes deprived him of his liberty and property. The Connecticut Court of Errors dismissed the case, and plaintiffs appealed to the United States Supreme Court seeking declaratory relief.
Rule of Law
Issue
Holding and Reasoning
(Frankfurter, J.)
The holding and reasoning section includes:
A "yes" or "no" answer to the question framed in the issue section;
A summary of the majority or plurality opinion, using the CREAC method; and
The procedural disposition (e.g. reversed and remanded, affirmed, etc.).
To access this section, start your 7-day free trial of Quimbee for Law Students.
Concurrence
(Brennan, J.)
Dissent
(Douglas, J.)