From our private database of 22,300+ case briefs...
South Carolina Electric and Gas Co. v. Combustion Engineering, Inc.
South Carolina Court of Appeals
322 S.E.2d 453 (1984)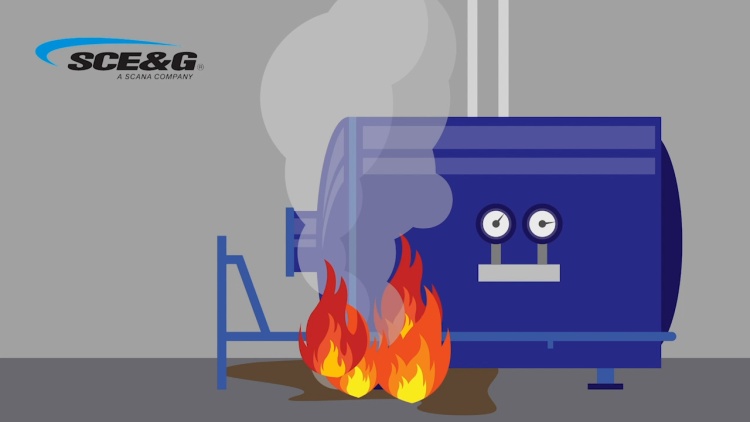 Facts
South Carolina Electric and Gas Co. (SCE & G) (plaintiff) entered into a contract with Combustion Engineering, Inc. (Combustion) (defendant) to purchase a boiler unit and ancillary equipment manufactured by Combustion. This contract contained a warranty section which provided for a one-year express warranty and a disclaimer clause excluding any other warranties, whether express or implied (except for warranty of title). Over a year after the boiler and equipment became operational in SCE & G's power generating plant, a flexible metal hose ruptured causing a fire that damaged SCE & G's plant. SCE & G brought claims against Combustion, including breach of the implied warranties of merchantability and of fitness for a particular purpose. Combustion moved for summary judgment and requested dismissal of the warranty causes of action. Combustion submitted various documents regarding the parties' seven-month negotiation of the implied warranties and the disclaimer clause. SCE & G claimed that the disclaimer clause did not comply with the statutory requirements regarding wording and location of a disclaimer in a contract. Combustion contended that its documentation showed that the disclaimer fell within a statutory exception to these requirements because the circumstances surrounding the parties' negotiations were sufficient to alert the buyer that no implied warranties were made. The trial court granted summary judgment and SCE & G appealed.
Rule of Law
Issue
Holding and Reasoning

(Goolsby, J.)
What to do next…
Unlock this case brief with a free (no-commitment) trial membership of Quimbee.

You'll be in good company: Quimbee is one of the most widely used and trusted sites for law students, serving more than 519,000 law students since 2011. Some law schools—such as Yale, Berkeley, and Northwestern—even subscribe directly to Quimbee for all their law students.

Unlock this case brief

Read our student testimonials

Learn more about Quimbee's unique (and proven) approach to achieving great grades at law school.

Quimbee is a company hell-bent on one thing: helping you get an "A" in every course you take in law school, so you can graduate at the top of your class and get a high-paying law job. We're not just a study aid for law students; we're the study aid for law students.

Learn about our approach

Read more about Quimbee
Here's why 519,000 law students have relied on our case briefs:
Written by law professors and practitioners, not other law students. 22,300 briefs, keyed to 984 casebooks. Top-notch customer support.
The right amount of information, includes the facts, issues, rule of law, holding and reasoning, and any concurrences and dissents.
Access in your classes, works on your mobile and tablet. Massive library of related video lessons and high quality multiple-choice questions.
Easy to use, uniform format for every case brief. Written in plain English, not in legalese. Our briefs summarize and simplify; they don't just repeat the court's language.