South Dakota v. Dole
United States Supreme Court
483 U.S. 203 (1987)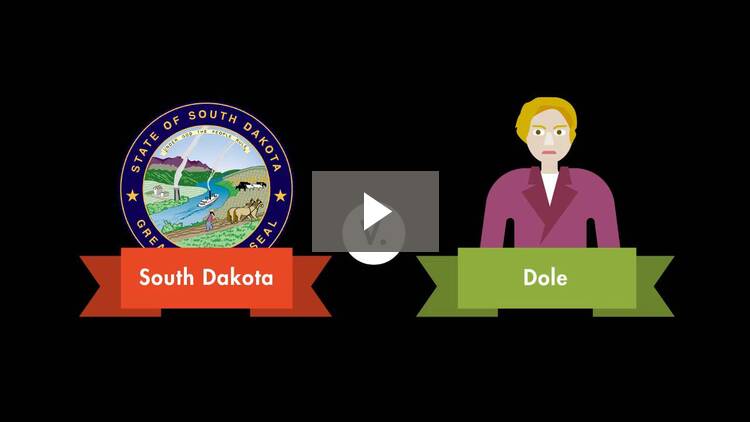 ---
Facts
A South Dakota law permitted persons age nineteen or older to buy beer containing up to 3.2% alcohol. In 1984, Congress passed 23 U.S.C. §158, which directed the Secretary of Transportation, Dole (defendant), to withhold up to five percent of federal highway funds otherwise available to states in which state laws permitted persons under the age of twenty-one to purchase alcohol. South Dakota (plaintiff) sued Dole and the United States government in federal district court seeking a declaratory judgment that Section 158 violated constitutional limits on Congress's spending power and the Twenty-First Amendment of the United States Constitution. The district court ruled that Congress acted constitutionally, and the court of appeals affirmed. The United States Supreme Court granted certiorari.
Rule of Law
Issue
Holding and Reasoning
(Rehnquist, C.J.)
The holding and reasoning section includes:
A "yes" or "no" answer to the question framed in the issue section;
A summary of the majority or plurality opinion, using the CREAC method; and
The procedural disposition (e.g. reversed and remanded, affirmed, etc.).
To access this section, start your 7-day free trial of Quimbee for Law Students.
Dissent
(O'Connor, J.)
Dissent
(Brennan, J.)