From our private database of 32,100+ case briefs...
Stephenson v. State
Indiana Supreme Court
205 Ind. 141, 179 N.E. 633 (1932)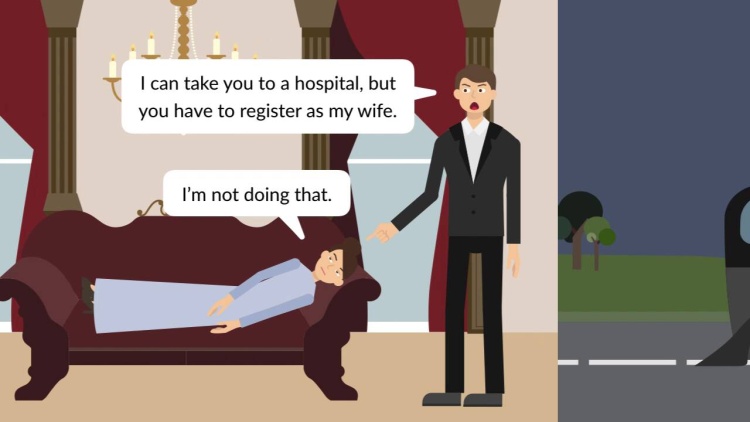 Facts
Stephenson (defendant), with the aid of several others, abducted a woman he knew socially, Madge Oberholzer, from her home in Indianapolis and took her on a railroad train destined for Chicago. While on the train, Stephenson struck, bit, beat, and attempted to rape Oberholzer. Stephenson, his chauffeur, and Oberholzer got off the train in Hammond and drove to a motel. While in Hammond, Stephenson's chauffeur took Oberholzer to a store where she purchased a hat and then took her to a drug store where she surreptitiously purchased six tablets of lethal bichloride mercury. When she was in her hotel room, Oberholzer ingested the tablets in order to commit suicide, but instead became violently ill. Stephenson had Oberholzer drink a bottle of milk and offered to take her to the hospital but she refused. Stephenson then drove her back to Indianapolis. Along the way, Oberholzer screamed for a doctor, but Stephenson refused to stop until they got to his house. Shortly thereafter, Stephenson took Oberholzer to her parents' house and a physician was called to treat Oberholzer for poisoning. Over the course of the following ten days, all of Oberholzer's wounds healed except one which became infected. Oberholzer subsequently died "from the effects of her wounds inflicted," and the "poison taken." The medical cause of death was a combination of shock, loss of food and rest, action of the poison and infection, and lack of early treatment, none of which singularly caused Oberholzer's death. Stephenson was found guilty of murder and he appealed.
Rule of Law
Issue
Holding and Reasoning

(Per Curiam)
What to do next…
Unlock this case brief with a free (no-commitment) trial membership of Quimbee.

You'll be in good company: Quimbee is one of the most widely used and trusted sites for law students, serving more than 583,000 law students since 2011. Some law schools—such as Yale, Berkeley, and Northwestern—even subscribe directly to Quimbee for all their law students.

Unlock this case brief

Read our student testimonials

Learn more about Quimbee's unique (and proven) approach to achieving great grades at law school.

Quimbee is a company hell-bent on one thing: helping you get an "A" in every course you take in law school, so you can graduate at the top of your class and get a high-paying law job. We're not just a study aid for law students; we're the study aid for law students.

Learn about our approach

Read more about Quimbee
Here's why 583,000 law students have relied on our case briefs:
Written by law professors and practitioners, not other law students. 32,100 briefs, keyed to 984 casebooks. Top-notch customer support.
The right amount of information, includes the facts, issues, rule of law, holding and reasoning, and any concurrences and dissents.
Access in your classes, works on your mobile and tablet. Massive library of related video lessons and high quality multiple-choice questions.
Easy to use, uniform format for every case brief. Written in plain English, not in legalese. Our briefs summarize and simplify; they don't just repeat the court's language.