From our private database of 28,500+ case briefs...
Taber v. Maine
United States Court of Appeals for the Second Circuit
67 F.3d 1029 (1995)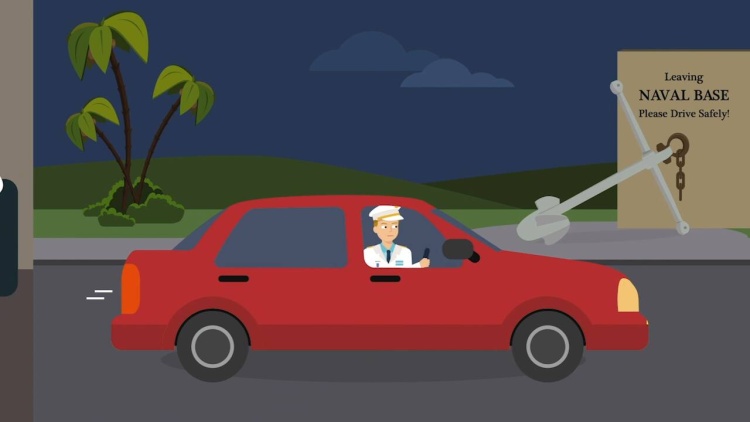 Facts
Robert Maine (defendant) was a Navy serviceman stationed in Guam. On April 13, 1985, after a 24-hour shift, he was on liberty to do as he pleased, including travel off base. Maine spent much of the day drinking with fellow service members at various locations on the base. When he returned to his barracks around 11:00 p.m., he appeared to be drunk. A half hour later, Maine decided to drive off base to find something to eat. He ended up crashing into a vehicle carrying Scott Taber (plaintiff), who was severely injured. Taber was a Navy construction worker who, like Maine, was on liberty that day. Taber sued Maine and the United States (defendant) in a federal district court in New York, asserting liability under the Federal Tort Claims Act and, with respect to the government, liability under the theory of respondeat superior. The court granted summary judgment to the government on the ground that respondeat superior was inapplicable because Maine's misconduct was not effected in the line of duty. After a bench trial, Maine was adjudged liable for negligence. Taber appealed.
Rule of Law
Issue
Holding and Reasoning

(Calabresi, J.)
What to do next…
Unlock this case brief with a free (no-commitment) trial membership of Quimbee.

You'll be in good company: Quimbee is one of the most widely used and trusted sites for law students, serving more than 545,000 law students since 2011. Some law schools—such as Yale, Berkeley, and Northwestern—even subscribe directly to Quimbee for all their law students.

Unlock this case brief

Read our student testimonials

Learn more about Quimbee's unique (and proven) approach to achieving great grades at law school.

Quimbee is a company hell-bent on one thing: helping you get an "A" in every course you take in law school, so you can graduate at the top of your class and get a high-paying law job. We're not just a study aid for law students; we're the study aid for law students.

Learn about our approach

Read more about Quimbee
Here's why 545,000 law students have relied on our case briefs:
Written by law professors and practitioners, not other law students. 28,500 briefs, keyed to 983 casebooks. Top-notch customer support.
The right amount of information, includes the facts, issues, rule of law, holding and reasoning, and any concurrences and dissents.
Access in your classes, works on your mobile and tablet. Massive library of related video lessons and high quality multiple-choice questions.
Easy to use, uniform format for every case brief. Written in plain English, not in legalese. Our briefs summarize and simplify; they don't just repeat the court's language.