From our private database of 28,500+ case briefs...
Turner Broadcasting System, Inc. v. McDavid
Georgia Court of Appeals
693 S.E.2d 873 (2010)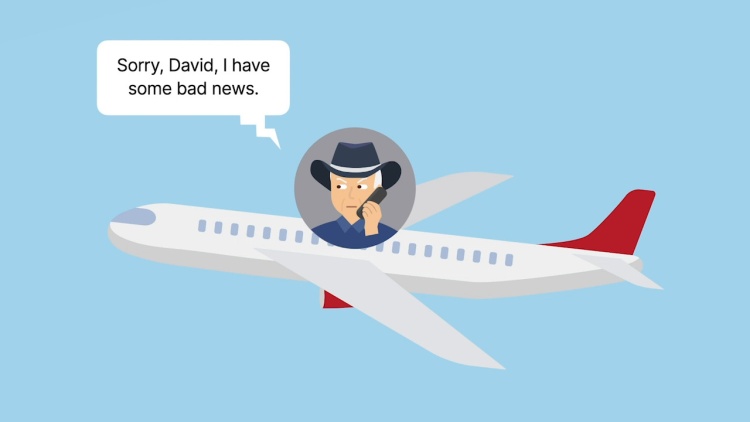 Facts
Turner Broadcasting System, Inc. (Turner) (defendant) owned the Atlanta Hawks and Atlanta Thrashers sports teams. Turner also owned the operating rights to Philips Arena. In October 2002, Turner announce that it was interested in selling these assets. David McDavid (plaintiff) expressed interest in purchasing the assets, and the parties entered into a Letter of Intent. The parties negotiated the terms of the sale. Eventually, the parties agreed to the primary terms, and Turner's CEO stated that a deal had been reached. The parties then turned to negotiating the written documents to memorialize the transaction. After a few months of negotiations, Turner suggested a simplified restructuring of the deal. However, Turner assured McDavid that the restructuring did not change the primary terms of the transaction and that the deal was done. McDavid agreed to the restructuring, and Turner's board of directors approved the restructured deal. However, two members of Turner's board of directors opposed the deal based on concerns that the assets were undervalued. Subsequently, another corporation, Atlanta Spirit, LLC (Spirit), approached Turner about purchasing the assets. Turner began to negotiate with Spirit while continuing to exchange drafts of documents with McDavid. On September 12, 2003, Turner and McDavid agreed on the last remaining items in the written agreement, and Turner again announced that the deal was done. Turner and McDavid agreed to meet a few days later to sign the documents and hold a press conference. However, Turner signed an agreement for the sale of the assets to Spirit on the same day. A few days later, Turner informed McDavid that the deal was off. McDavid sued Turner for breach of the oral agreement. The parties submitted competing evidence regarding the valuation of the assets. McDavid's experts testified that the value of the assets was between $647 million and $656 million. The jury found in favor of McDavid and awarded him $281 million in damages. Turner appealed to the Georgia Court of Appeals.
Rule of Law
Issue
Holding and Reasoning

(Bernes, J.)
What to do next…
Unlock this case brief with a free (no-commitment) trial membership of Quimbee.

You'll be in good company: Quimbee is one of the most widely used and trusted sites for law students, serving more than 545,000 law students since 2011. Some law schools—such as Yale, Berkeley, and Northwestern—even subscribe directly to Quimbee for all their law students.

Unlock this case brief

Read our student testimonials

Learn more about Quimbee's unique (and proven) approach to achieving great grades at law school.

Quimbee is a company hell-bent on one thing: helping you get an "A" in every course you take in law school, so you can graduate at the top of your class and get a high-paying law job. We're not just a study aid for law students; we're the study aid for law students.

Learn about our approach

Read more about Quimbee
Here's why 545,000 law students have relied on our case briefs:
Written by law professors and practitioners, not other law students. 28,500 briefs, keyed to 983 casebooks. Top-notch customer support.
The right amount of information, includes the facts, issues, rule of law, holding and reasoning, and any concurrences and dissents.
Access in your classes, works on your mobile and tablet. Massive library of related video lessons and high quality multiple-choice questions.
Easy to use, uniform format for every case brief. Written in plain English, not in legalese. Our briefs summarize and simplify; they don't just repeat the court's language.