From our private database of 28,700+ case briefs...
Uffner v. La Reunion Francaise
United States Court of Appeals for the First Circuit
244 F.3d 38 (1st Cir. 2001)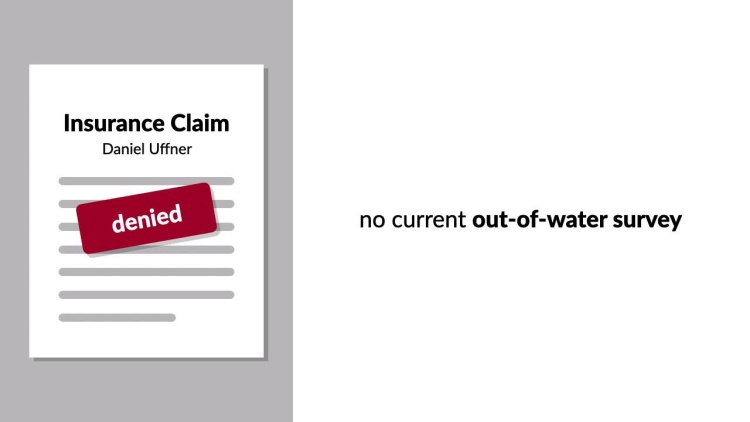 Facts
On March 18, 1997, Daniel L. Uffner, Jr. (plaintiff) took out an insurance policy on his yacht. The policy was issued by La Reunion Francaise, S.A., a French marine insurer, and underwritten by T.L. Dallas & Co. Ltd., an English marine underwriter, and Schaeffer & Associates, Inc. (defendants), a Georgia-based U.S. underwriter. On June 14, 1997, Uffner's yacht caught fire and sank near the coast of Puerto Rico. Uffner filed a claim with his insurance broker. The defendants denied Uffner's claim on the ground that there was no "current out-of-water survey." Uffner filed suit in the United States District Court for the District of Puerto Rico on June 12, 1998 for the bad-faith denial of an insurance claim. The defendants moved to dismiss for lack of subject matter jurisdiction, improper venue, and failure to state a claim upon which relief can be granted. The defendants did not object to personal jurisdiction. The court dismissed Uffner's complaint without prejudice for lack of personal jurisdiction over the defendants and improper venue. In assessing venue, the court noted that Uffner's claim was based in contract, not tort law. Because of this, the court held that the "triggering event" was the denial of the claim under the contract, which had nothing to do with the events that occurred in Puerto Rico. Uffner moved for reconsideration and leave to amend the complaint, but the court denied both motions on December 10, 1999. Uffner appealed to the United States Court of Appeals for the First Circuit.
Rule of Law
Issue
Holding and Reasoning

(Torruella, J.)
What to do next…
Unlock this case brief with a free (no-commitment) trial membership of Quimbee.

You'll be in good company: Quimbee is one of the most widely used and trusted sites for law students, serving more than 546,000 law students since 2011. Some law schools—such as Yale, Berkeley, and Northwestern—even subscribe directly to Quimbee for all their law students.

Unlock this case brief

Read our student testimonials

Learn more about Quimbee's unique (and proven) approach to achieving great grades at law school.

Quimbee is a company hell-bent on one thing: helping you get an "A" in every course you take in law school, so you can graduate at the top of your class and get a high-paying law job. We're not just a study aid for law students; we're the study aid for law students.

Learn about our approach

Read more about Quimbee
Here's why 546,000 law students have relied on our case briefs:
Written by law professors and practitioners, not other law students. 28,700 briefs, keyed to 983 casebooks. Top-notch customer support.
The right amount of information, includes the facts, issues, rule of law, holding and reasoning, and any concurrences and dissents.
Access in your classes, works on your mobile and tablet. Massive library of related video lessons and high quality multiple-choice questions.
Easy to use, uniform format for every case brief. Written in plain English, not in legalese. Our briefs summarize and simplify; they don't just repeat the court's language.