From our private database of 26,900+ case briefs...
United States v. Clegg
United States Court of Appeals for the Ninth Circuit
846 F.2d 1221 (1988)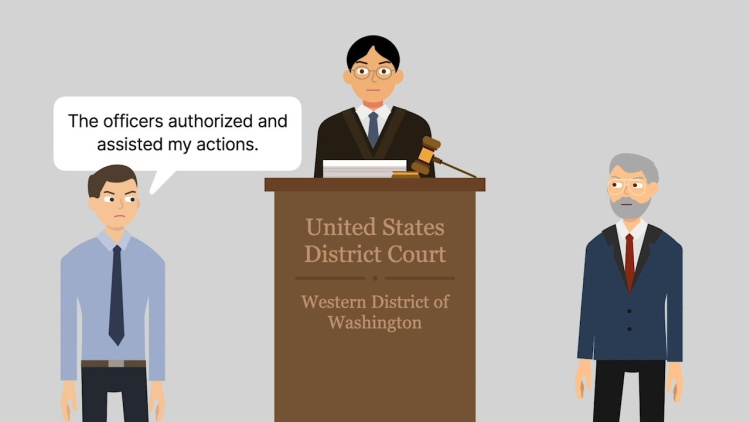 Facts
Eugene Ray Clegg (defendant), a teacher at an American school in Pakistan, was charged with exporting firearms in violation of federal law. During pretrial proceedings, Clegg requested that the federal government produce documentary evidence that Clegg claimed authorized his conduct, namely the smuggling of weapons through Pakistan to Afghan rebels so that the rebels could resist Soviet occupation of their country. Clegg alleged the documents would show that two high-ranking United States Army officers assisted Clegg in contacting the rebels, obtaining weapons and ammunition, and planning a large, secret arms shipment that never took place. Clegg was eventually arrested in Pakistan, imprisoned, and subsequently released to U.S. officials, who transported Clegg back to the United States for prosecution in federal district court. The government opposed Clegg's request, arguing that the materials sought were classified. The district court held that the documents were material and discoverable. The court of appeals affirmed the district court's judgment. On remand, Clegg gave notice that he intended to use the documentary evidence, both classified and unclassified, at trial in claiming that he mistakenly acted in good-faith reliance on the military officials' representations authorizing Clegg's actions. The district court held that the documentation was admissible. The government appealed.
Rule of Law
Issue
Holding and Reasoning

(Per curiam)
Dissent
(Skopil, J.)
What to do next…
Unlock this case brief with a free (no-commitment) trial membership of Quimbee.

You'll be in good company: Quimbee is one of the most widely used and trusted sites for law students, serving more than 541,000 law students since 2011. Some law schools—such as Yale, Berkeley, and Northwestern—even subscribe directly to Quimbee for all their law students.

Unlock this case brief

Read our student testimonials

Learn more about Quimbee's unique (and proven) approach to achieving great grades at law school.

Quimbee is a company hell-bent on one thing: helping you get an "A" in every course you take in law school, so you can graduate at the top of your class and get a high-paying law job. We're not just a study aid for law students; we're the study aid for law students.

Learn about our approach

Read more about Quimbee
Here's why 541,000 law students have relied on our case briefs:
Written by law professors and practitioners, not other law students. 26,900 briefs, keyed to 983 casebooks. Top-notch customer support.
The right amount of information, includes the facts, issues, rule of law, holding and reasoning, and any concurrences and dissents.
Access in your classes, works on your mobile and tablet. Massive library of related video lessons and high quality multiple-choice questions.
Easy to use, uniform format for every case brief. Written in plain English, not in legalese. Our briefs summarize and simplify; they don't just repeat the court's language.