From our private database of 26,900+ case briefs...
Uzan v. 845 UN Limited Partnership
New York Court of Appeals
10 A.D.3d 230, 778 N.YS.2d 171 (2004)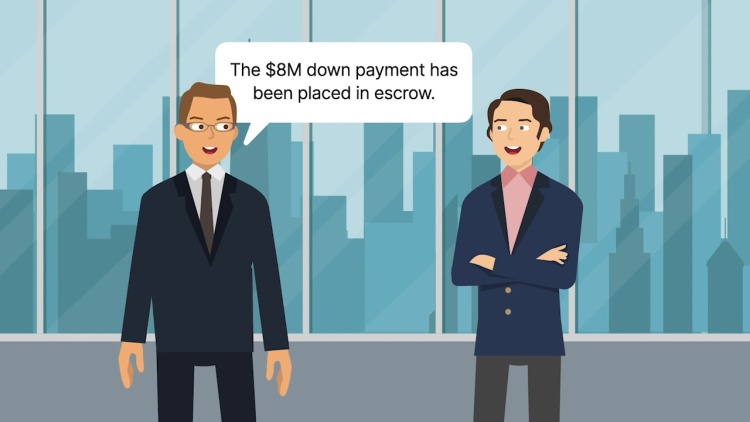 Facts
In 1998, Cem Uzan and Hakan Uzan (plaintiffs), Turkish billionaires, contracted to purchase seven apartment units in the not-yet-constructed Trump World Tower building from 845 UN Limited Partnership (845 UN). The Uzans were represented by counsel and made deposits of 25 percent of the purchase price, with the express agreement that 845 UN would keep the entire deposit if there was an uncured default. The Uzans later failed to appear at the October 19, 2001 closing. The Uzans sent 845 UN a letter stating that they were entitled to rescind their contracts in light of the September 11, 2001 terrorist attacks. The Uzans claimed that the Trump building would be an attractive terrorist target because it was the tallest residential building in the world, bore the name of Donald Trump, and was near the United Nations complex in New York City. 845 UN sent the Uzans letters demanding that they perform under the contract within 30 days. The Uzans failed to cure their nonperformance. 845 UN terminated the Uzans' contracts and kept the 25 percent deposits. The Uzans sued 845 UN to recover the deposits, arguing that the forfeiture of the deposits was an unenforceable penalty. Donald Trump and Marilyn Weitzman, who was the president of a national real-estate consulting firm, submitted affidavits that 25 percent was a standard deposit amount in New York City. Other condominium-offering plans were presented in support of this assertion. The trial court held that the Uzans had forfeited a part of their deposits amounting to 10 percent of the purchase price, but that the remainder of the deposits was subject to a liquidated-damages analysis to determine whether there was a reasonable relation to 845 UN's actual or probable loss. 845 UN appealed from the portion of the order denying full relief.
Rule of Law
Issue
Holding and Reasoning

(Mazzarelli, J.)
What to do next…
Unlock this case brief with a free (no-commitment) trial membership of Quimbee.

You'll be in good company: Quimbee is one of the most widely used and trusted sites for law students, serving more than 541,000 law students since 2011. Some law schools—such as Yale, Berkeley, and Northwestern—even subscribe directly to Quimbee for all their law students.

Unlock this case brief

Read our student testimonials

Learn more about Quimbee's unique (and proven) approach to achieving great grades at law school.

Quimbee is a company hell-bent on one thing: helping you get an "A" in every course you take in law school, so you can graduate at the top of your class and get a high-paying law job. We're not just a study aid for law students; we're the study aid for law students.

Learn about our approach

Read more about Quimbee
Here's why 541,000 law students have relied on our case briefs:
Written by law professors and practitioners, not other law students. 26,900 briefs, keyed to 983 casebooks. Top-notch customer support.
The right amount of information, includes the facts, issues, rule of law, holding and reasoning, and any concurrences and dissents.
Access in your classes, works on your mobile and tablet. Massive library of related video lessons and high quality multiple-choice questions.
Easy to use, uniform format for every case brief. Written in plain English, not in legalese. Our briefs summarize and simplify; they don't just repeat the court's language.