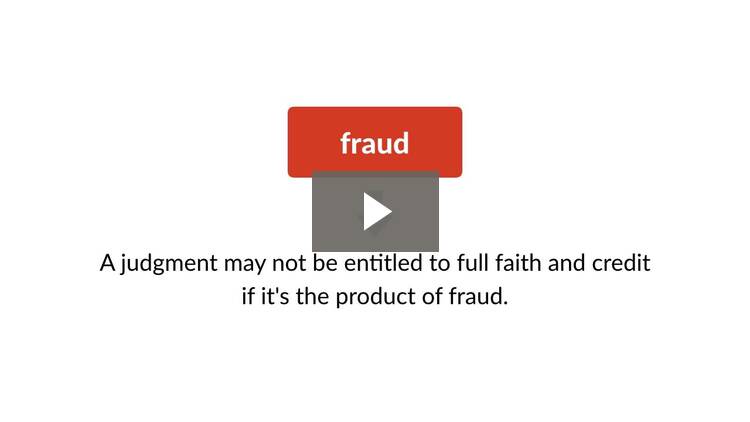 Defenses to Recognition and Enforcement of Foreign Judgments
Learn about the rare instances in which the Full Faith and Credit Clause doesn't require one court in the U.S. to acknowledge a judgment from a different U.S. court system.
Transcript
In this lesson, we'll study the grounds on which full-faith-and-credit doctrine permits one court in the United States to refuse to acknowledge a judgment from another court system in the United States, including:
lack of jurisdiction,
judgments concerning title to land outside the forum,
fraud,
corruption, and
duress.
Lack of Jurisdiction
Let's start with lack of jurisdiction. As we've learned, for a judgment to be entitled to full faith and credit, the rendering court must have subject-matter...