Bar Exam Success
What is the Multistate Bar Examination? The Ultimate Guide to the MBE
by
Julie Leichtman
Feb 08, 2022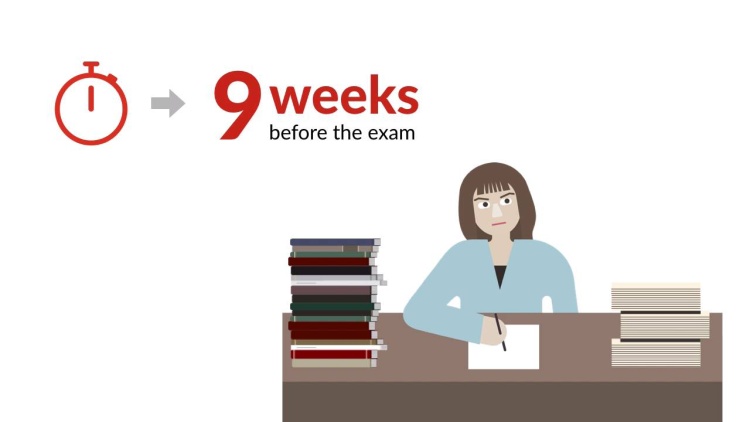 The Multistate Bar Examination (MBE) is a six-hour, 200-question, multiple-choice examination developed by the
National Conference of Bar Examiners (NCBE)
. In jurisdictions that administer the
Uniform Bar Examination (UBE)
, the MBE counts for 50 percent of an examinee's total score. (The Multistate Essay Examination counts for 30 percent, and the Multistate Performance Test counts for the remaining 20 percent.)
According to the NCBE, the purpose of the MBE is to assess the extent to which an examinee can apply fundamental legal principles and legal reasoning to analyze given fact patterns.


The MBE is divided into morning and afternoon testing sessions of three hours each, with 100 questions in each session. There are no scheduled breaks during either the morning or afternoon session, though test takers typically may be excused from the exam room during the test. Be sure to check on this with your jurisdiction, as the rules regarding leaving the exam room may vary.


MBE States

The MBE is administered in 49 out of 50 states (as well as the District of Columbia, Guam, the Northern Mariana Islands, the United States Virgin Islands, and the Republic of Palau). Louisiana and Puerto Rico are the only United States jurisdictions that do not administer the MBE. (To learn more about the bar exam in those jurisdictions, please see our pages for Louisiana and Puerto Rico.)


The states and jurisdictions that administer the MBE are:
Alabama
Alaska
Arizona
Arkansas
California
Colorado
Connecticut
Delaware
District of Columbia
Florida
Georgia
Hawaii
Idaho
Illinois
Indiana
Iowa
Kansas
Kentucky
Maine
Maryland
Massachusetts
Michigan
Minnesota
Mississippi
Missouri
Montana
Nebraska
Nevada
New Hampshire
New Jersey
New Mexico
New York
North Carolina
North Dakota
Ohio
Oklahoma
Oregon
Pennsylvania
Rhode Island
South Carolina
South Dakota
Tennessee
Texas
Utah
Vermont
Virginia
Washington
West Virginia
Wisconsin
Wyoming
Guam
Northern Mariana Islands
Palau
Virgin Islands
MBE Subjects

Of the 200 questions on the MBE, 175 questions are scored. The remaining unscored 25 questions are used by the NCBE to test potential future MBE questions. The scored questions are distributed evenly, with 25 questions from each of the seven MBE subject areas:
civil procedure
constitutional law
contracts
criminal law and procedure
evidence
real property
torts
Preparing for the MBE

The MBE is an exam that requires a great deal of preparation. Below are some of the most important things to keep in mind when preparing for the MBE.


How Hard is the MBE?
Many bar examinees consider the MBE to be the "easy" part of
the bar exam
. After spending a day writing essays, filling in circles seems like a breeze. This is a mistake. Although the physical requirements of the MBE may not be as demanding as those of the Multistate Essay Examination (MEE) (or other, jurisdiction-specific essay components), the MBE might be the most mentally draining component of the bar exam. Every answer choice on every MBE question is designed to make you consider the relevant rules, exceptions, and exceptions to the exceptions. When taking the MBE, you have to think through every nuance of a question, and you have to do it 200 times.  
Passing the MBE

Each question on the MBE is followed by four possible answer options. As mentioned earlier, the MBE is unlike most other multiple-choice exams you've taken. Each answer choice is potentially a trap, and you should not expect to be able to immediately rule out answer choices. Passing the MBE requires both broad knowledge of the relevant legal rules and the stamina to maintain critical thinking over six hours of testing.


When Do I Need to Start Studying for the MBE?
It's
generally recommended
that you start studying at least nine weeks before
the bar exam
. If you're graduating in May and sitting for the July bar exam, you should take about a week off postgraduation to unwind from the semester and then get right into studying. If you're not able to study full time, you'll likely need to start studying even sooner—likely before graduation.
MBE Study Tips

Here are a few of the top tips for studying for the MBE:
Memorize the law. The MBE doesn't reward you for knowing general principles. It is a test of cold, hard memorization. You need to put in the time necessary to drill specific definitions into your memory. Quimbee Flashcards are an excellent way to make sure you're learning, and remembering, what you need for the MBE.
Practice, practice, practice. The MBE will test your endurance almost as much as it tests your legal knowledge. Working through 200 MBE questions is no joke—by question 150, you'll likely find yourself looking at the clock, dreaming of freedom. That's why it's important that during your bar-exam prep you take full-length practice MBEs. Just like an athlete, you need to build up your endurance and prepare yourself physically and mentally for the task you'll be performing.
Print out a copy of the NCBE's MBE Subject Matter Outline. This outline lists every possible subject that might be tested on the MBE. Use it throughout your bar-prep course—when you feel comfortable with an area of law, check it off on the outline. Quimbee Outlines are keyed directly to the NCBE's Subject Matter Outline, which makes Quimbee Outlines an outstanding tool for filling in any holes in your knowledge.
Delete social-media apps from your phone. This tip may seem like a drastic measure for some people, but the bar exam is the most important test of your life. And you don't want to have to take it twice. For the few months that you're studying for the bar exam, you want to minimize all possible distractions.
Take breaks. Generally, you should try to take a break at least every hour while studying. You'll get burned-out quickly if you're studying nonstop throughout the day. Keep most of your breaks short—only a minute or two—to give your brain the break you need without getting you offtrack.
Quimbee's MBE Review Course

Quimbee MBE Review
is an intensive, seven-day program that will help you master the MBE. Quimbee MBE Review provides real MBE practice questions licensed from the NCBE, complete with answer explanations. Quimbee's course also includes unlimited access to Quimbee's library of law school study aids for three years; full access to all
Quimbee Outlines
; and unlimited, 24/7 access to all MBE study materials on PC or Mac.
When you sign up for
Quimbee MBE Review
, you'll take a diagnostic practice exam made up of real,
licensed MBE questions
. You'll then spend the next few days concentrating almost exclusively on drilling through MBE practice questions and reviewing the answer explanations. Quimbee's MBE review course culminates with a full-length, simulated MBE. When students complete the course, they'll unlock their performance-statistics page. This page is a prescription of the most important MBE topics for which the student has the least proficiency, and students can use it to remediate their knowledge by focusing on these topics in the final few days leading up to the exam.
With all these resources, it's easy to see why Quimbee MBE Review is the best tool available to help you pass the MBE.


MBE Scores
The MBE is scored on a scale ranging from 0 to 200. MBE scaled scores are calculated based on a process known as equating, in which MBE raw scores on the current examination are adjusted to account for differences in difficulty as compared with past examinations. For more information on this process, please see the
NCBE's website
.
Your MBE score is based on the number of questions you answer correctly, and points are not subtracted for incorrect answers. So, it's in your interest to answer every question on the MBE, even if you're guessing.


The vast majority of jurisdictions do not establish a minimum MBE score. Instead, the MBE is factored into examinees' overall bar-exam score. As long as your combined score on all exam components meets the minimum threshold to pass the bar exam in your jurisdiction, you will pass, regardless of your stand-alone MBE score. Verify with your jurisdiction whether it has a minimum MBE score requirement.



MBE Test Dates

The MBE is administered on the last Wednesday in February and the last Wednesday in July of each year.


Upcoming MBE Dates:
February 23, 2022
July 27, 2022
You might also be interested in