Cyberspace study aids
Simply select one of the study-aid products below to begin reviewing our Cyberspace materials for that product.
Start your free 7-day trial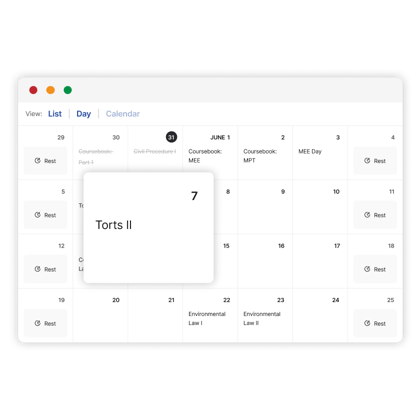 Looking for bar-prep materials? Check out Quimbee Bar Review, which features real, licensed MBE, MEE, and MPT questions from past bar exams; essay grading by real attorneys; and beautifully designed video lessons. All organized in an easy-to-follow study calendar. Starting from $1,199.
Learn more