44 Liquormart, Inc. v. Rhode Island
United States Supreme Court
517 U.S. 484 (1996)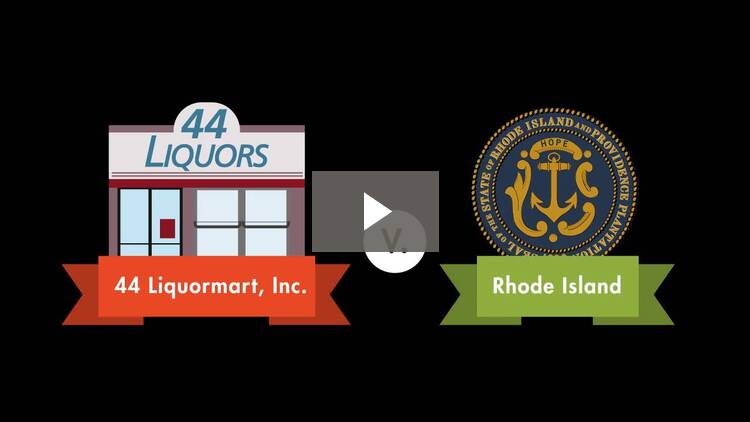 ---
Facts
The State of Rhode Island (defendant) passed a statute prohibiting advertisements that provide the retail prices of alcoholic beverages. 44 Liquormart (plaintiff) brought suit in federal district court challenging the statute as a violation of freedom of speech under the First Amendment. The district court held the statute unconstitutional, but the court of appeals reversed. The United States Supreme Court granted certiorari.
Rule of Law
Issue
Holding and Reasoning
(Stevens, J.)
The holding and reasoning section includes:
A "yes" or "no" answer to the question framed in the issue section;
A summary of the majority or plurality opinion, using the CREAC method; and
The procedural disposition (e.g. reversed and remanded, affirmed, etc.).
To access this section, start your 7-day free trial of Quimbee for Law Students.
Concurrence
(Thomas, J.)
Concurrence
(O'Connor, J.)