From our private database of 30,500+ case briefs...
American Truck Leasing, Inc. v. Thorne Equipment Co.
Pennsylvania Supreme Court
583 A.2d 1242 (1991)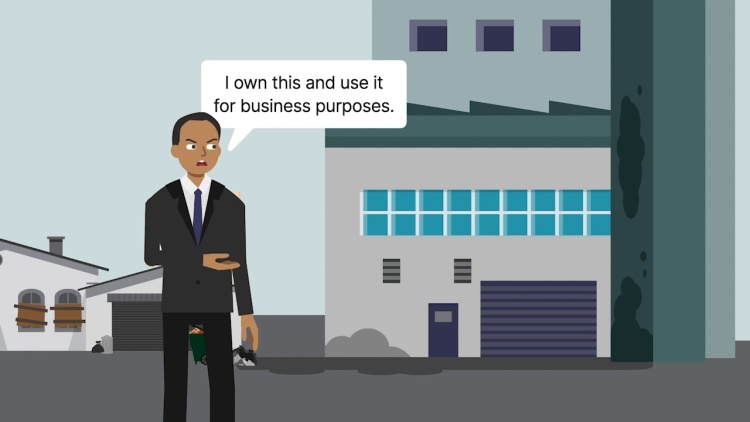 Facts
Early one morning, a fire started in a combustible trash-and-debris pile in a vacant building owned by Dorothy Gross (defendant). The fire spread across a narrow street and damaged the premises owned by Joseph Tartaglia (defendant) and used for business purposes by JACTCO, Inc. (defendant). After the fire was extinguished, the City of Philadelphia (defendant) contracted with Thorne Equipment (defendant) to demolish a burned and damaged six-story elevator shaft on Tartaglia's property. During the demolition process, a portion of the elevator shaft fell onto and damaged property and vehicles owned by American Truck Leasing Company (American) (plaintiff). American filed suit against all of the defendants to recover damages. The trial court dismissed American's claim against Gross and held that Gross's negligence in allowing the trash-and-debris pile to accumulate was not a substantial factor in causing American's loss. American's claims against the other defendants remained intact. American appealed the trial court's dismissal of its claim against Gross. The Pennsylvania Supreme Court granted certiorari to review.
Rule of Law
Issue
Holding and Reasoning

(Wieland, J.)
What to do next…
Unlock this case brief with a free (no-commitment) trial membership of Quimbee.

You'll be in good company: Quimbee is one of the most widely used and trusted sites for law students, serving more than 551,000 law students since 2011. Some law schools—such as Yale, Berkeley, and Northwestern—even subscribe directly to Quimbee for all their law students.

Unlock this case brief

Read our student testimonials

Learn more about Quimbee's unique (and proven) approach to achieving great grades at law school.

Quimbee is a company hell-bent on one thing: helping you get an "A" in every course you take in law school, so you can graduate at the top of your class and get a high-paying law job. We're not just a study aid for law students; we're the study aid for law students.

Learn about our approach

Read more about Quimbee
Here's why 551,000 law students have relied on our case briefs:
Written by law professors and practitioners, not other law students. 30,500 briefs, keyed to 984 casebooks. Top-notch customer support.
The right amount of information, includes the facts, issues, rule of law, holding and reasoning, and any concurrences and dissents.
Access in your classes, works on your mobile and tablet. Massive library of related video lessons and high quality multiple-choice questions.
Easy to use, uniform format for every case brief. Written in plain English, not in legalese. Our briefs summarize and simplify; they don't just repeat the court's language.