From our private database of 22,300+ case briefs...
Capitol Records, LLC v. ReDigi Inc.
United States District Court for the Southern District of New York
934 F. Supp. 2d 640 (2013)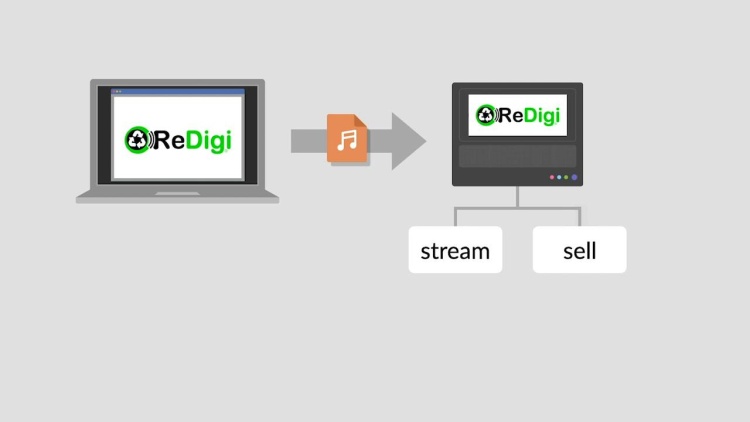 Facts
ReDigi Incorporated (ReDigi) (defendant) operated a website that allowed users to sell copies of legally acquired digital-music files to other ReDigi users. The music files had to be purchased through iTunes or other registered sellers of digital-music files, and could not be copied from a CD or illegally downloaded. ReDigi's platform required the users to download software that evaluated the music files on the computer to ensure they were legally purchased digital files. Applicable files could then be uploaded from the user's computer to ReDigi's servers and either used by the owner or sold to another user. Once the file was sold, the original owner no longer had access to the digital file. Capitol Records, LLC (Capitol Records) (plaintiff) owned the copyright in some of the musical works in the digital-music files sold on ReDigi's suit. Capital Records sued ReDigi, alleging violation of the Copyright Act. Capitol Records filed a motion for partial summary judgment on claims of direct and secondary infringement, arguing that ReDigi's business model clearly violated Capitol Records's reproduction and distribution rights in the underlying musical works.
Rule of Law
Issue
Holding and Reasoning

(Sullivan, J.)
What to do next…
Unlock this case brief with a free (no-commitment) trial membership of Quimbee.

You'll be in good company: Quimbee is one of the most widely used and trusted sites for law students, serving more than 517,000 law students since 2011. Some law schools—such as Yale, Berkeley, and Northwestern—even subscribe directly to Quimbee for all their law students.

Unlock this case brief

Read our student testimonials

Learn more about Quimbee's unique (and proven) approach to achieving great grades at law school.

Quimbee is a company hell-bent on one thing: helping you get an "A" in every course you take in law school, so you can graduate at the top of your class and get a high-paying law job. We're not just a study aid for law students; we're the study aid for law students.

Learn about our approach

Read more about Quimbee
Here's why 517,000 law students have relied on our case briefs:
Written by law professors and practitioners, not other law students. 22,300 briefs, keyed to 984 casebooks. Top-notch customer support.
The right amount of information, includes the facts, issues, rule of law, holding and reasoning, and any concurrences and dissents.
Access in your classes, works on your mobile and tablet. Massive library of related video lessons and high quality multiple-choice questions.
Easy to use, uniform format for every case brief. Written in plain English, not in legalese. Our briefs summarize and simplify; they don't just repeat the court's language.