From our private database of 28,500+ case briefs...
In re Purdy
United States Court of Appeals for the Sixth Circuit
763 F.3d 513 (2014)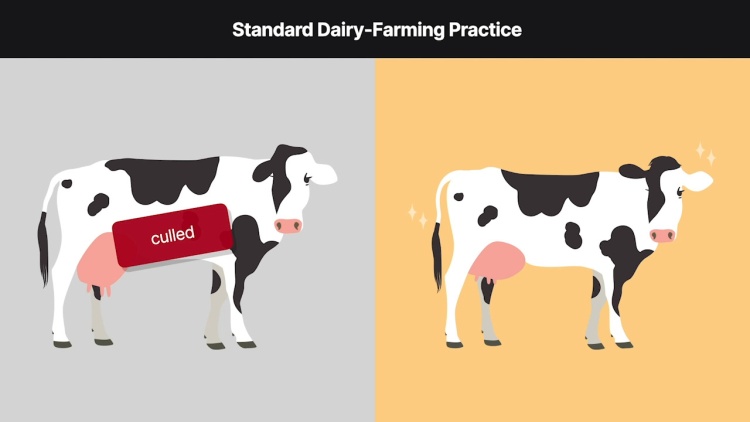 Facts
Lee Purdy (debtor) was a dairy farmer. Purdy borrowed money from Citizens First Bank (Citizens First) (creditor) to expand his operation. In exchange, Purdy gave Citizens First a purchase-money security interest in his farm equipment and livestock, including after-acquired property. Purdy used the funds borrowed from Citizens First to execute five dairy-cow leases with Sunshine Heifers, LLC (Sunshine) (creditor). Each lease had a term of 50 months, called for monthly payments, and required Purdy to return the cattle in resale condition. When Purdy filed for bankruptcy, Citizens First and Sunshine each filed motions to reclaim Purdy's cows. Citizens First claimed to have a perfected purchase-money security interest in the cows, while Sunshine claimed that the cows were merely leased and still the property of Sunshine. Citizens First argued that Purdy's leases with Sunshine were not true leases but rather secured sales in disguise. Under state law, a lease was considered a security agreement per se if the lease term was greater than the economic life of the leased goods. The bankruptcy court found that it was industry practice was to cull 30 percent of a typical dairy herd each year. The culled cows were replaced with new cows. Because this practice would have left no original leased cows in the herd at the conclusion of the lease's 50-month term, the bankruptcy court found that the lease term was longer than the economic life of the leased cows. Therefore, the leases with Sunshine were per se security agreements. Under bankruptcy law, Citizens First's perfected purchase-money security interests in the cows was superior to Sunshine's security interest, and the bankruptcy court therefore permitted Citizens First to claim the cows. The district court affirmed the bankruptcy court's determination, and Sunshine appealed.
Rule of Law
Issue
Holding and Reasoning

(Moore, J.)
Dissent
(Drain, J.)
What to do next…
Unlock this case brief with a free (no-commitment) trial membership of Quimbee.

You'll be in good company: Quimbee is one of the most widely used and trusted sites for law students, serving more than 545,000 law students since 2011. Some law schools—such as Yale, Berkeley, and Northwestern—even subscribe directly to Quimbee for all their law students.

Unlock this case brief

Read our student testimonials

Learn more about Quimbee's unique (and proven) approach to achieving great grades at law school.

Quimbee is a company hell-bent on one thing: helping you get an "A" in every course you take in law school, so you can graduate at the top of your class and get a high-paying law job. We're not just a study aid for law students; we're the study aid for law students.

Learn about our approach

Read more about Quimbee
Here's why 545,000 law students have relied on our case briefs:
Written by law professors and practitioners, not other law students. 28,500 briefs, keyed to 983 casebooks. Top-notch customer support.
The right amount of information, includes the facts, issues, rule of law, holding and reasoning, and any concurrences and dissents.
Access in your classes, works on your mobile and tablet. Massive library of related video lessons and high quality multiple-choice questions.
Easy to use, uniform format for every case brief. Written in plain English, not in legalese. Our briefs summarize and simplify; they don't just repeat the court's language.