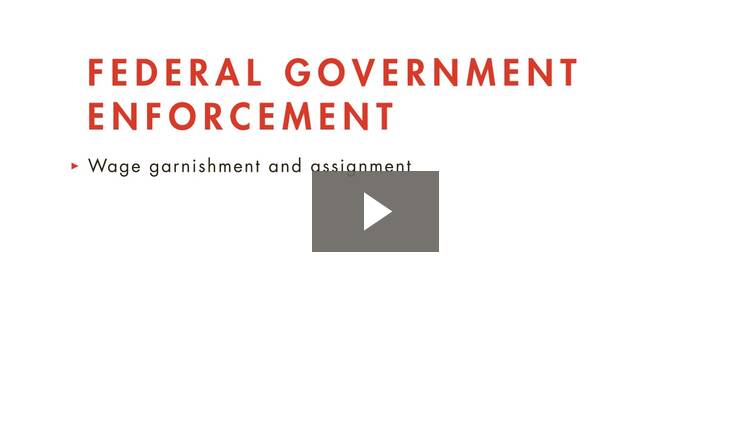 Enforcement of Child Support
Discover the endemic nature of non-payment of child support and efforts to strengthen enforcement at the state, interstate, and federal levels.
Transcript
Nonpayment of child support is endemic in the United States, and as of 2006 the national child support debt in the U.S. was $100 billion. States and the federal government have enacted legislation to strengthen enforcement efforts within the states and across state lines, and bring delinquent parents to justice. We will begin by examining state enforcement efforts, which include holding nonpaying parent obligors in civil or criminal contempt of a court order and, in the case of those who...