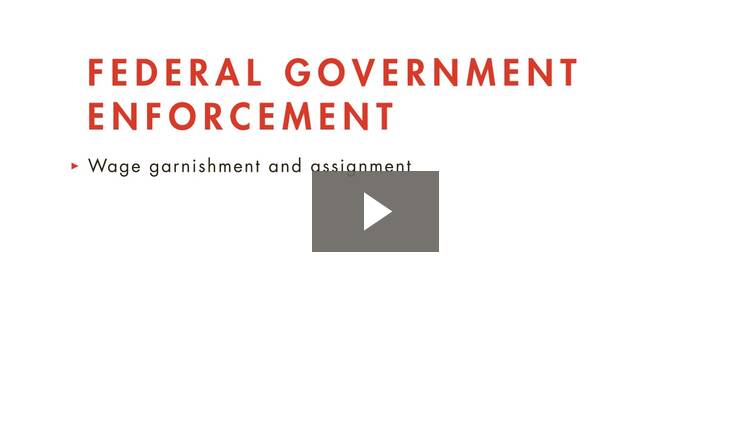 Enforcement of Child Support
Discover the endemic nature of non-payment of child support and efforts to strengthen enforcement at the state, interstate, and federal levels.
Transcript
Nonpayment of child support is a widespread problem in the United States. According to government estimates, unpaid child support nationwide totals over 100 billion dollars. In this lesson, we'll discuss how child-support orders can be enforced under state and federal law, both within a state and across state lines.
We'll use the term custodial parent to indicate the parent to whom child support is owed. We'll use the term debtor to indicate the parent who owes overdue child support to the...