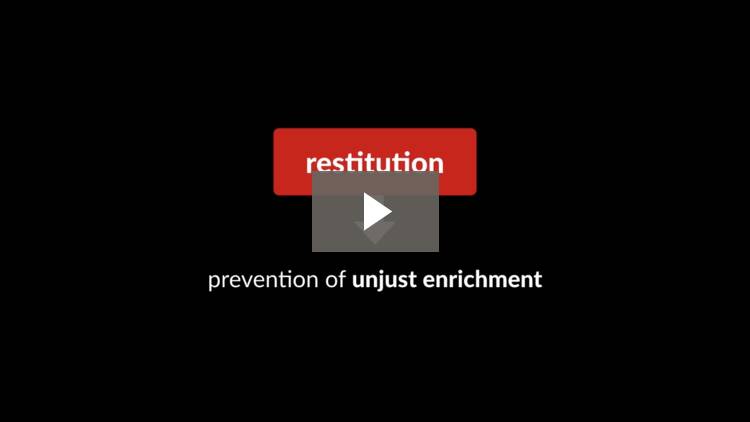 Restitution
Study restitution, a remedy for breach of contract or even a quasi-contract that involves the returning of an unfairly received benefit to prevent unjust enrichment.
Transcript
If a breach of contract occurs, a remedy may be awarded to prevent one of the parties from unfairly receiving any benefits. Rather than providing monetary compensation, the party instead returns the benefit that was received. Today, you'll be learning about the prevention of unjust enrichment, or restitution.
To start off our discussion, we'll take a look at when one of the parties to a contract may have a restitution interest. After that, we'll cover the two types of restitution:...