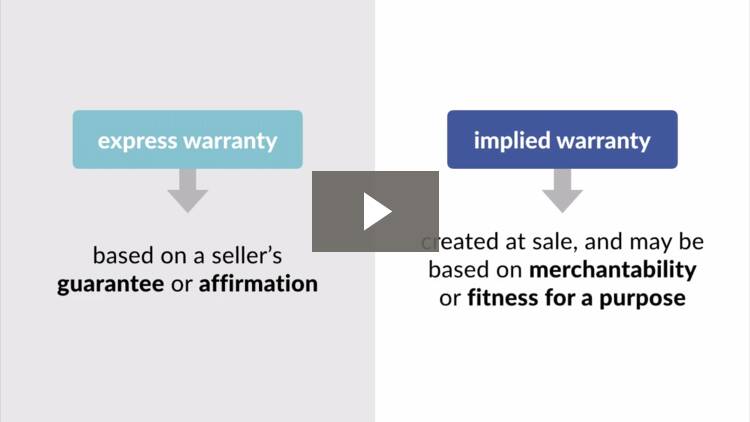 Warranties
Discover the types and terms of contract warranties, including express warranties and implied warranties of merchantability and fitness for a particular purpose, how they are created, and what is guaranteed.
Transcript
If you've ever made a purchase, you may have noticed your item came with a written guarantee that the product is in good condition, or a warranty. There are several types of warranties, some of which may automatically apply to your purchase under contract law. Today, you'll be learning about the types and terms of warranties, as well as their disclaimers.
In our discussion, we'll cover the three types of warranties: express warranty, implied warranty of merchantability, and implied warranty...