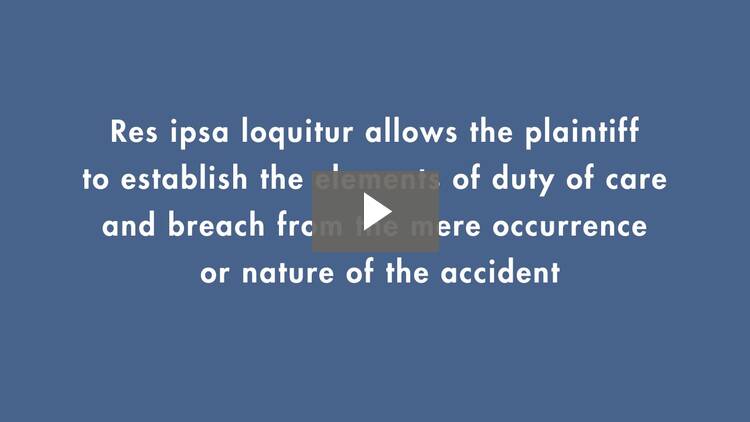 Negligence Per Se and Res Ipsa Loquitur
Learn about two shortcuts to establishing negligence: the doctrines of negligence per se, which establishes a breach of duty based on the violation of a statute, and res ipsa loquitur, which allows a rebuttable presumption of negligence when certain conditions are met.
Transcript
Let's start with a discussion of negligence per se.
I. Negligence Per Se
Negligence per se is a specific theory that is used to establish the breach element of negligence, as well as perhaps duty. Sometimes, the defendant's allegedly negligent conduct will be not only a violation of the general rule requiring reasonable care, but a violation of a specific statutory requirement that governs the situation. In such a situation, where a specific statute governs, the particular behavioral...