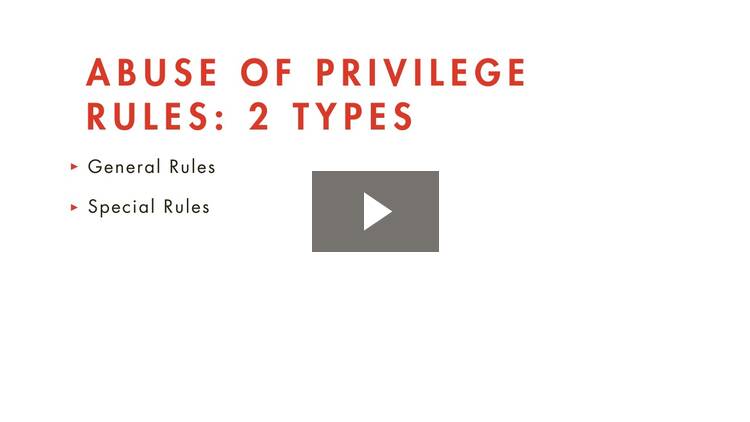 Privileges and Defenses to Defamation
Discover the qualified privileges, absolute privileges, and other defenses that will allow a defendant to avoid liability for defamation.
Transcript
Now that we've gone through the elements of a prima facie case for defamation, let's talk about what are called "privileges" to defamation. Where a valid privilege applies, a defendant is not liable for defamation, even if his conduct meets every element of the tort, as we've discussed already.
I. Privileges
There are two basic kinds of privileges to defamation: qualified and absolute.
A. Qualified Privilege
A "qualified" privilege only immunizes a defendant from liability for defamation if...