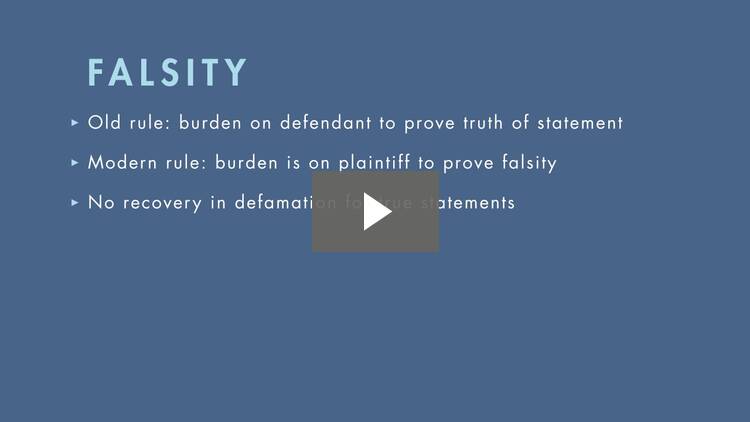 Traditional Rules on Defamation
Learn about the common law elements necessary to establish defamation, absent First Amendment considerations.
Transcript
Now, let's begin delving in to what had to have been one of my absolute least favorite topics on the bar exam: defamation.
There are two sets of rules that you need to be aware of when dealing with a defamation claim. The first set of rules consists of the classic, common law elements of a defamation claim, unadulterated by First Amendment considerations. This video covers the common-law rules.
The next video will set forth how the Supreme Court's interpretation of the First Amendment has...