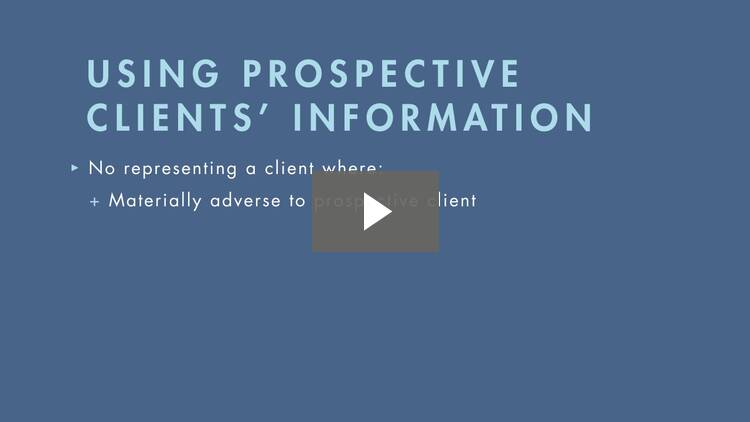 Conflicts with Prospective Clients
Explore the obligations lawyers owe to prospective clients before the lawyer-client relationship even begins and learn about the standards for the proper handling of potential conflicts with prospective clients.
Transcript
Even a person who is not officially a client yet can create difficult conflicts of interest for a lawyer. In this clip, we will look at Model Rule of Professional Conduct 1.18 and its standards for how a lawyer should recognize and appropriately handle a conflict created by a prospective client. We will define a prospective client, consider the confidentiality issues, determine how to use a prospective client's information, and discuss how a lawyer should handle any disqualifying information....