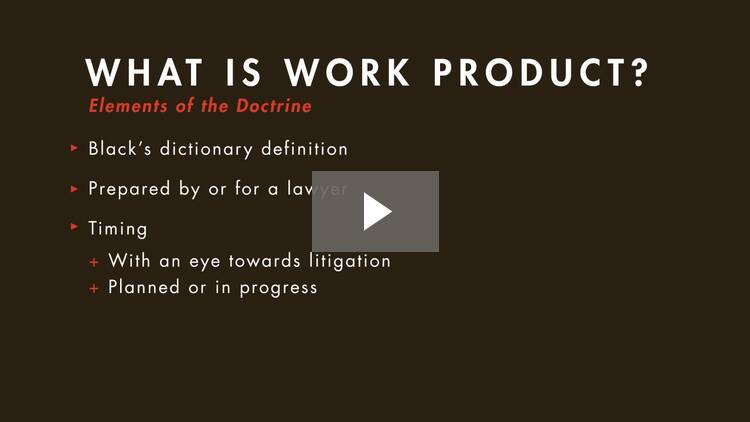 Work Product Doctrine
Review the protection of documents or other tangible things created in anticipation of litigation or preparation for trial under the work product doctrine.
Transcript
The attorney-client privilege protects communications between a lawyer and his or her client. But what about documents a lawyer prepares in the course of representing a client? Can those be protected as well? They may be, if they meet the requirements of the work product doctrine. Documents and tangible things prepared in anticipation of litigation may be protected from disclosure during discovery, thanks to the work product doctrine. We will discuss the purpose of the doctrine and its...