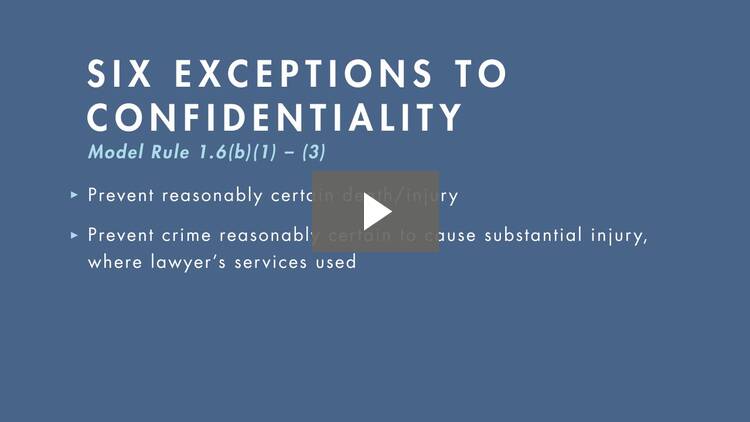 Exceptions to the Confidentiality Rule
Discover the six circumstances where confidentiality is not required and the lawyer may, but is not obligated to, disclose confidential client information to prevent or mitigate harm to others or protect the lawyer's own interests.
Transcript
A common theme throughout the Model Rules of Professional Conduct is confidentiality, and the important role it plays in the lawyer-client relationship. Confidentiality encourages candor and openness from the client, and allows a lawyer to give appropriate and effective legal advice. But when is confidentiality not required? In this tutorial, we will turn our attention to Model Rule of Professional Conduct 1.6(b), and its explanation of six different circumstances in which a lawyer may...