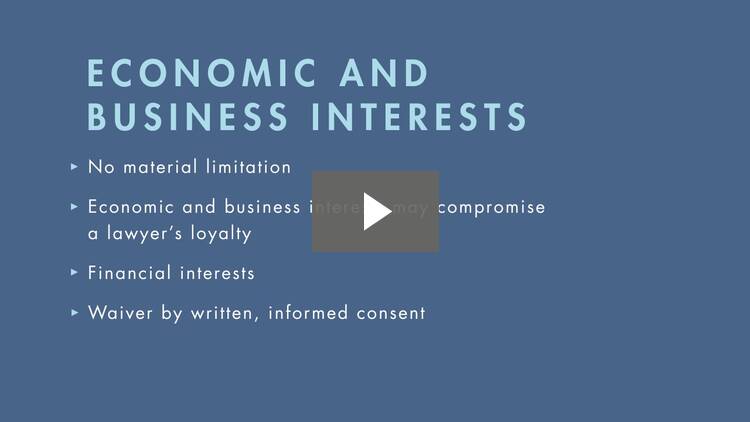 Lawyer's Personal Interest
Discover how a lawyer's personal, economic, or business interests can materially limit a client's representation, the necessity of divorcing personal interests from lawyer-client relationships, and how a client may waive such conflicts.
Transcript
A conflict of interest can arise from a lawyer's personal circumstances, including economic interests and personal relationships. In this lesson, we'll learn how to identify, avoid, and waive personal-interest conflicts.
Model Rule 1.7 provides the general rule for personal-interest conflicts. A lawyer has a conflict of interest if there is a significant risk that the lawyer's personal interest will materially limit the representation. [Model Rules of Prof'l Conduct r. 1.7(a)(2) (Am. Bar Ass'...