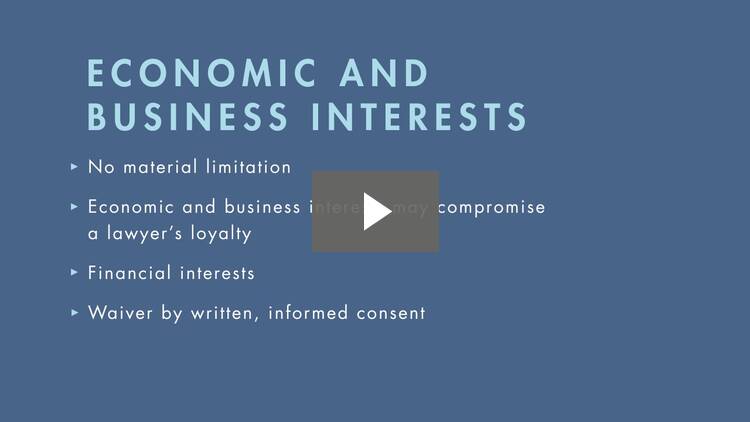 Lawyer's Personal Interest
Discover how a lawyer's personal, economic, or business interests can materially limit a client's representation, the necessity of divorcing personal interests from lawyer-client relationships, and how a client may waive such conflicts.
Transcript
As we just learned, Model Rule 1.7(a) prohibits lawyers from taking on a representation that will materially limit his responsibilities to another person, or a representation that will be materially limited by "a personal interest of the lawyer." This means that a lawyer's own economic or business interests, and even personal relationships, are not allowed to have an adverse impact on the attorney-client relationship. We will discuss examples of these personal interest conflicts and how they...